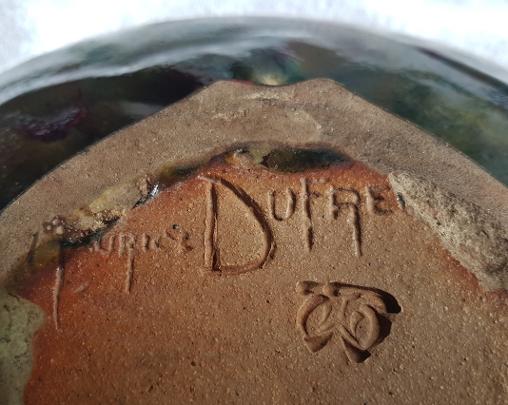 Maurice Dufrene Stoneware Bowl see Art Nouveau section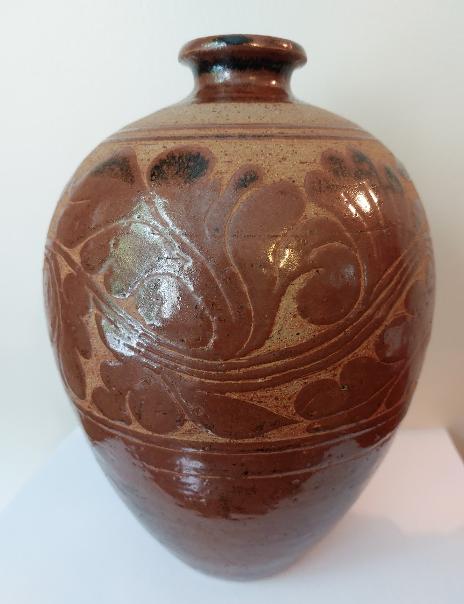 Stoneware Shouldered Vase. Stoutly potted with scraffito decoration.
26cm High.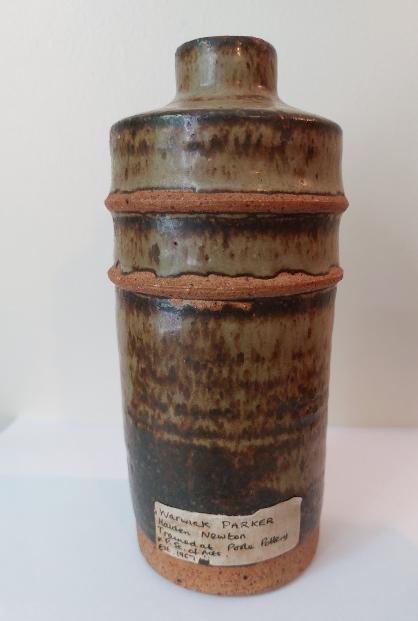 Warwick Parker Stoneware Vase. 18cm High. £135
Ceramic Lampbase 28cm high. Beautifuly glazed and incised with fuscia decoration.
Probably 1960's. SOLD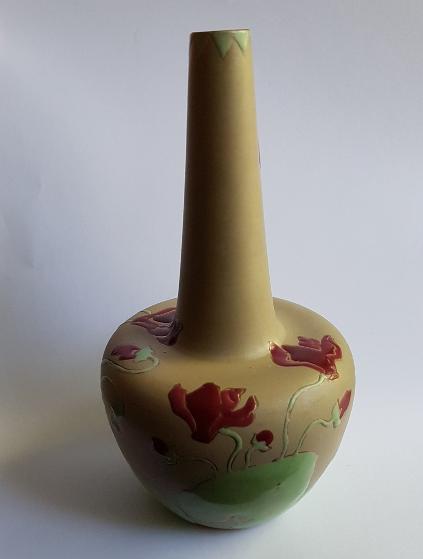 Keller & Guerin
France (est 1830) 17cm high
Keller & Guerin employed some of the leading exponents of Art Nouveau including Ernest Bussiere, Edmond Lachenal and Louis Majorelle.
Based at Luneville and also had works at The St Clement Factory.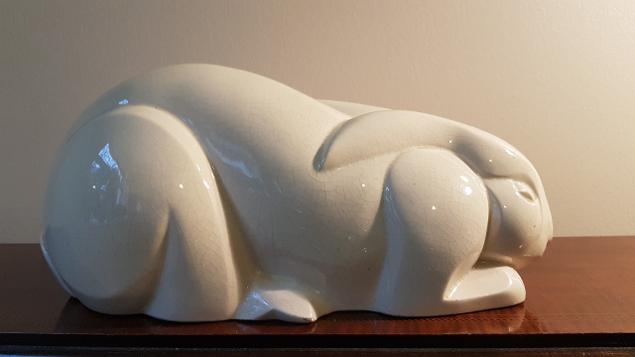 Charles Lemanceau for St Clement
Lapin Couche.
Craquelle glazed earthenware. 1929.
Has a few nicks consumerate with its age.
Born in Paris, Charles Lemanceau (1905 – 1980) attended "l'Ecole des Arts aplliques" and spent the years from 1923 to 1927 working under Chassing at Printemps Primavera. He exhibited in 1925 at Salon d'Automne alongside Matisse and Le Corbusier amongst others. He set up his studio in 1927 and began working for some of the top French department stores and manufacturers.

see; Craquelés, Les Animaux en Céramique, 1920-1940, Patrick Malaureille, Massin éditeur 1993 page 36.

No Longer Available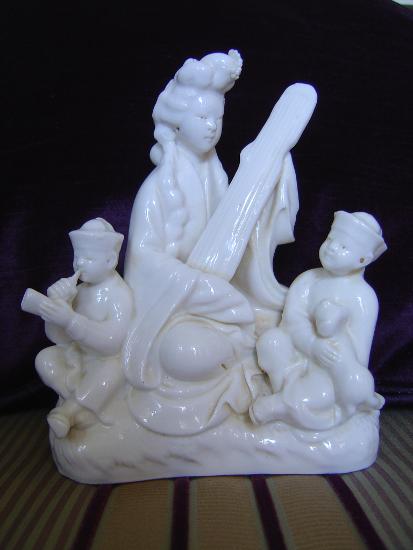 Blanc de Chine 15cm high.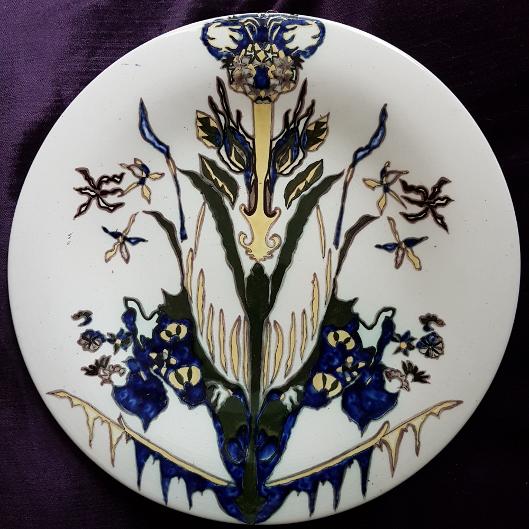 Rozenburg Faience wall plaque
25cm diametre signed under the glaze to reverse. No longer available sorry.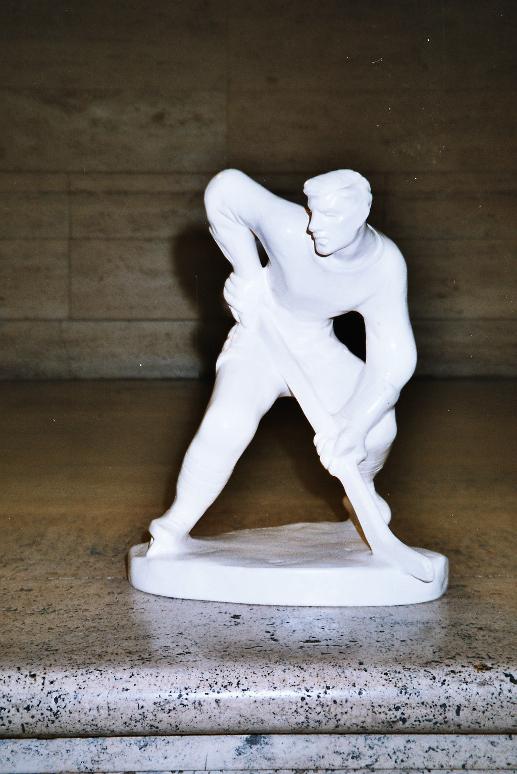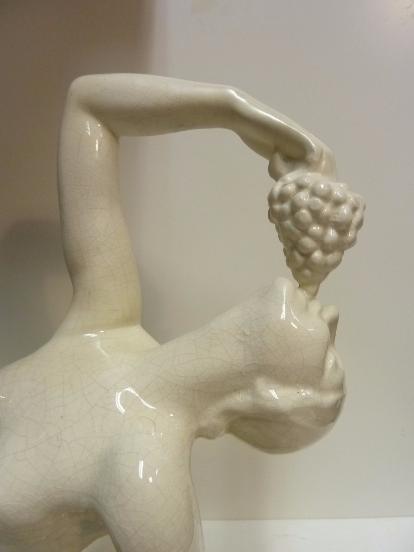 Henri Fugere (1872-1944)
White Craquelle glazed sculpture by St Clement. SOLD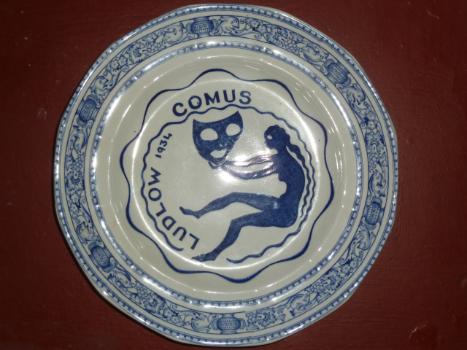 Gertrude Hermes (1901-1963).
Milton Commemorative Plate. Central figure of a Muse holding a mask.
Inscription "Comus Ludlow 1934"
Eathenware with underglazed blue enamel.
British Sculptor, wood engraver printmaker and book illustrator.
Taught at Camberwell, Westiminster, St Martins, and Central School of Art.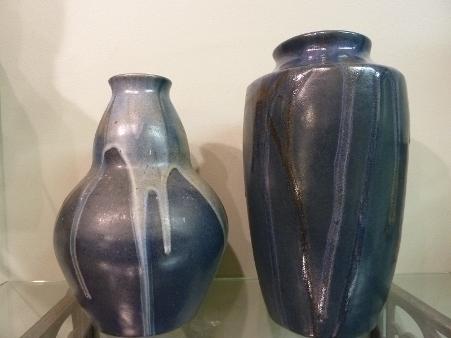 Pointu Vases 20cm high One on the right SOLD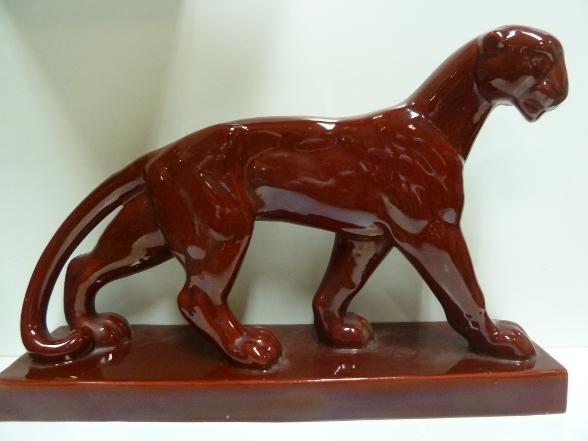 Stylized Panther by St Clement French 1930's
29cm high by 44cm long SOLD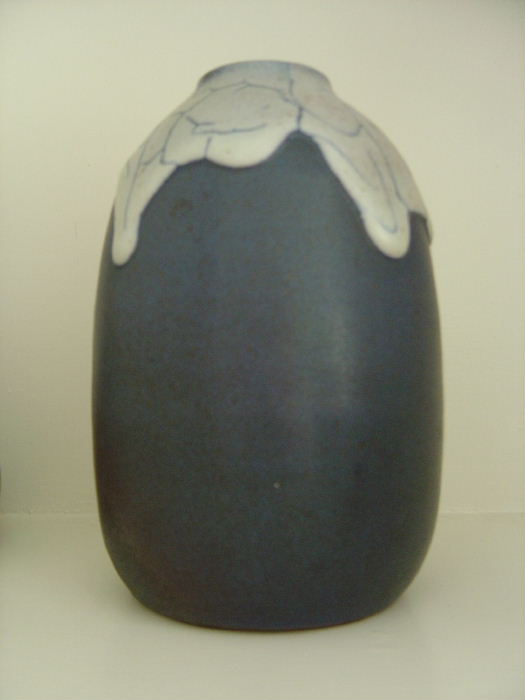 Pointu
French Stoneware and enamel vase.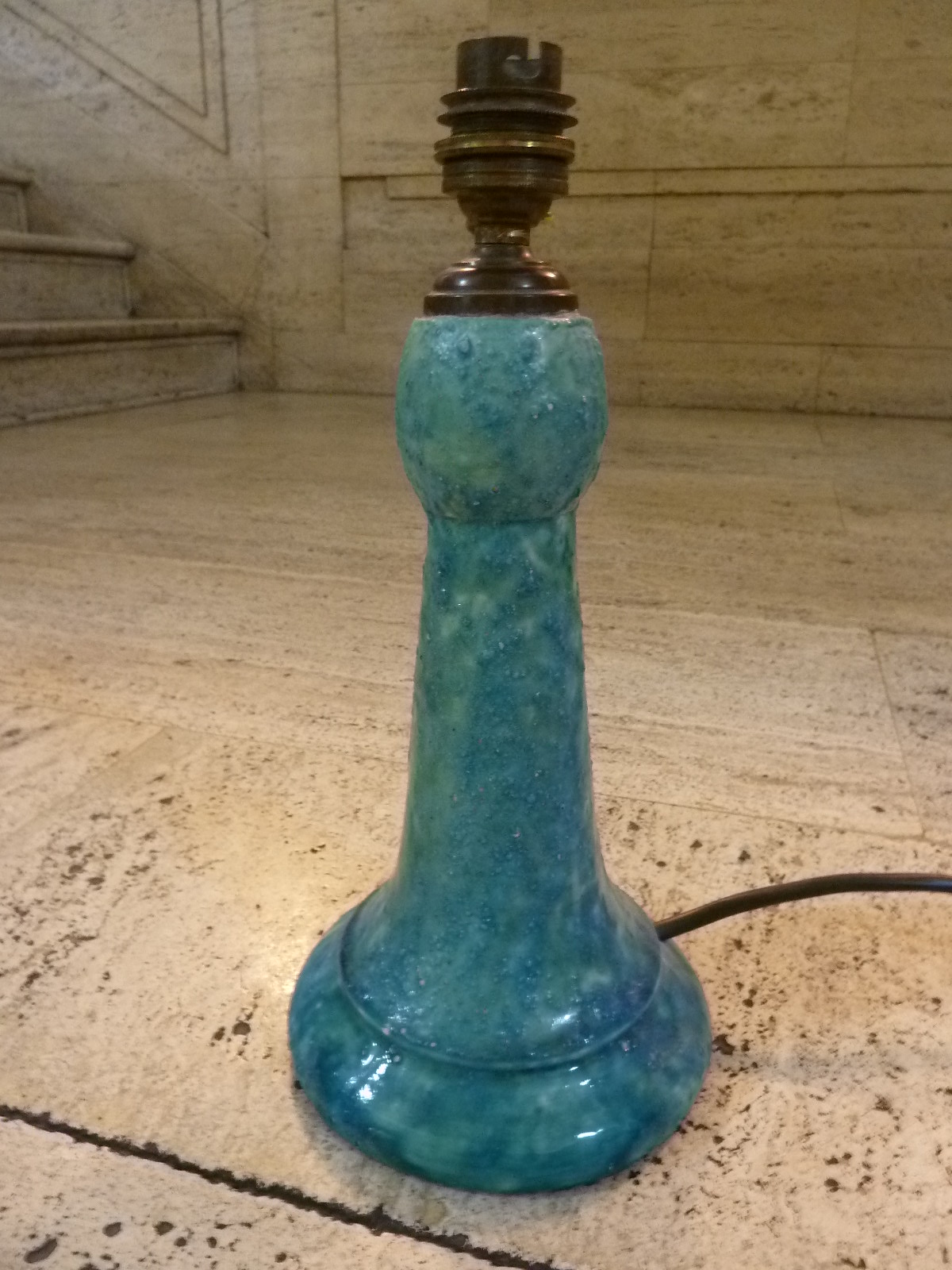 Lachenal Table Lamp 26cm high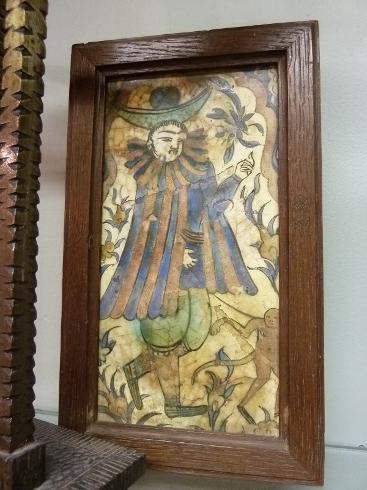 SOLD ARCHIVE please scroll down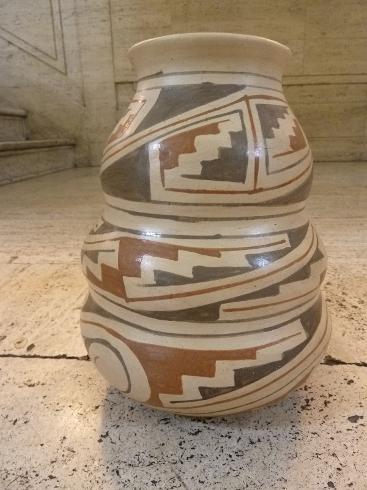 Manuel Olivas Hand coiled and hand painted burnished triple gourd pot. SOLD
The Native American Indian pottery follows a long tradition going back millenia.
"In 1952, in Casas Grandes, Manuel Olivas began to produce low temperature ceramics decorated with the designs from the pieces found at the archaeological sites. His grandmother taught him how to find the clay deposits, how to prepare the clay and fire his pieces the way his family did to produce clay articles. This is how the new traditional Paquimé ceramics were born; after this, the ceramics appeared spontaneously in several communities in the region and the new potters exchanged the information they had. They sold their pieces as utilitarian and decorative objects, first to locals and later to tourists. There was a flurry of activity at the beginning of the seventies [1970s] which was centered on the town of Juan Mata Ortiz where Juan Quezada, Félix Ortiz, Rogelio Silviera and others worked full time as potters.".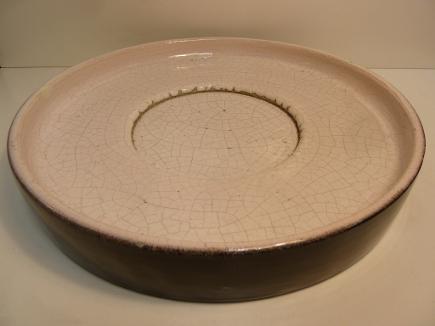 Jean Besnard Craquelle glazed stoneware shallow dish. SOLD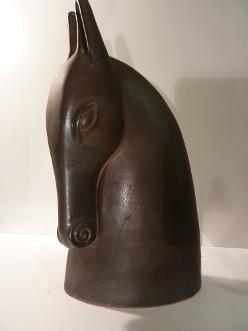 Ceramic Horses Head with a bronzed glaze 28cm high
Probably Scandanavian and not really old but it has something about it £SOLD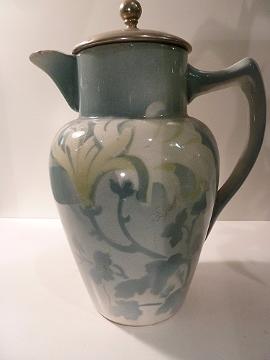 Keller and Guerin Coffee Pot
French first quarter of 20th century
Keller and Guerin were based in Lunneville in the Lorraine region and had some of the countries leading designers working for them including Edmond Lachenal SOLD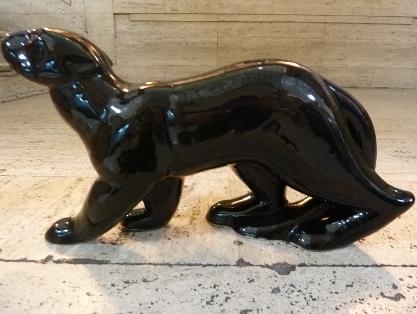 Ceramic Sculpture possibly French SOLD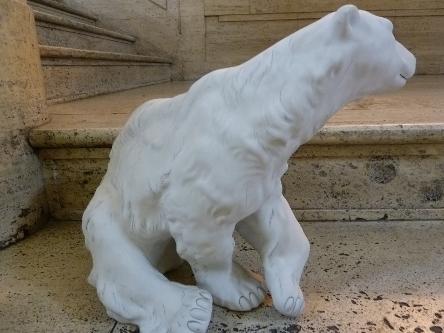 Royal Dux Polar Bear 32cm high SOLD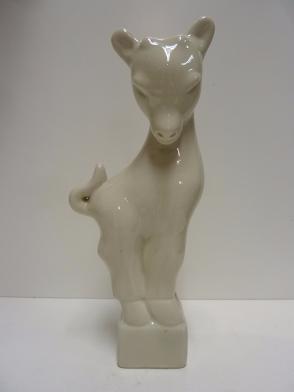 Cerabel (Belgium porcelain) Lamb 23cm high
I usually prefer growling panthers but I love it SOLD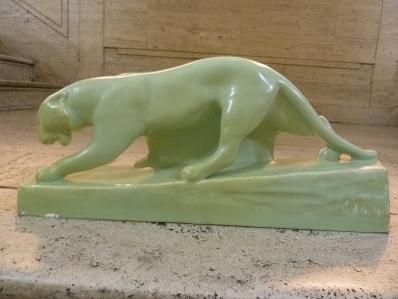 Panther glazed eathenware French 1930's
46cm long by 21 cm high.
Indistinct signature and a few small chips (left hand base) SOLD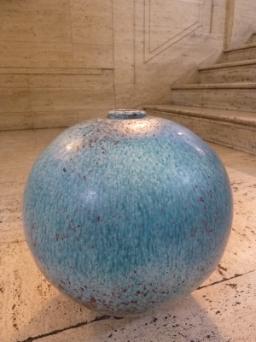 Vase signed HM beautiful blue with rust coloured streaks, a nice bit of work.
SOLD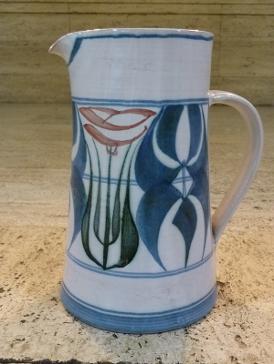 Caiger-Smith Aldermaston Pottery SOLD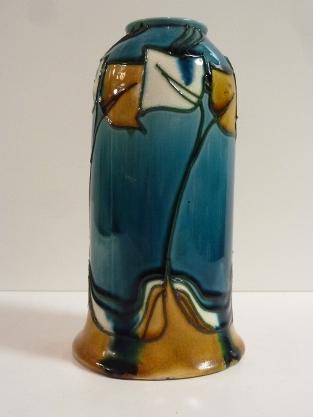 Minton Secessionist Vase 16cm high. SOLD
This design of stylised square leaves is thought to have originated from a designs by Archibald Knox for Liberty. Shape no 3543. Pattern no 46.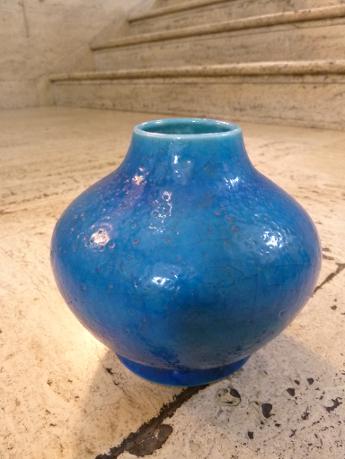 Small Blue glazed vase RESERVED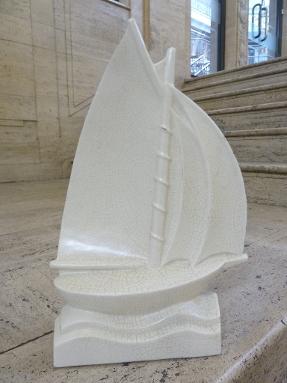 Craquelle glazed Yacht by LEJAN
French (unsigned) 14.5 inches high SOLD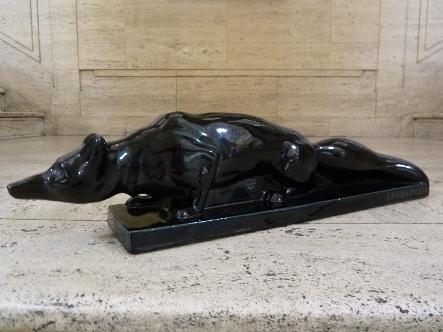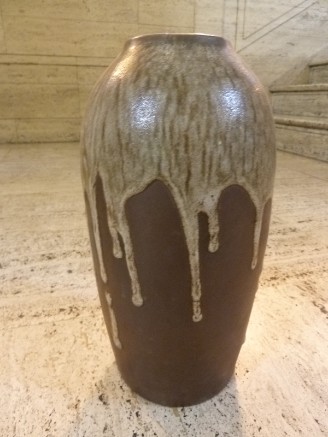 Pointu Drip Glaze Vase 27cm high SOLD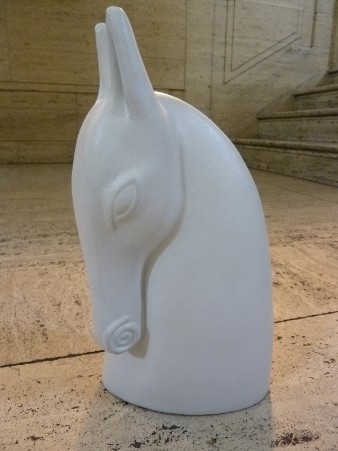 A Beautiful Study of a stylised Horses Head
28cm high Glazed Terracotta SOLD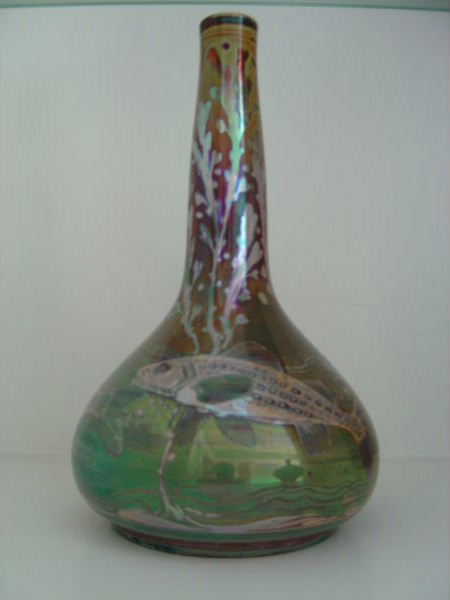 Pilkingtons
Vase by Richard Joyce SOLD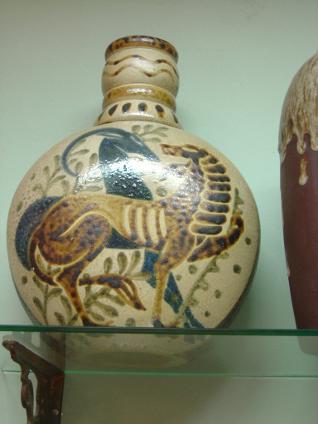 Primavera
Has the St Ranagonde mark to the base. SOLD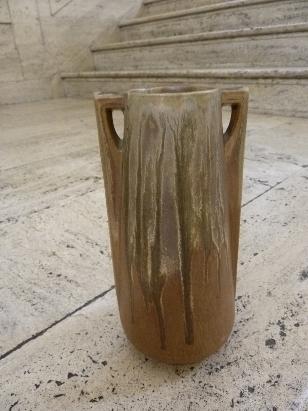 Denbac Vase 20cm high SOLD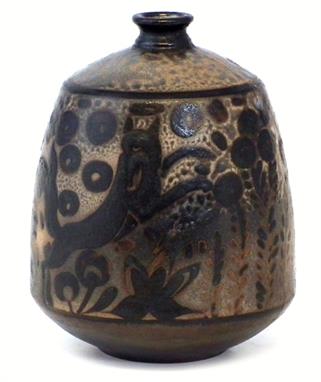 Primavera Vase 22cm high SOLD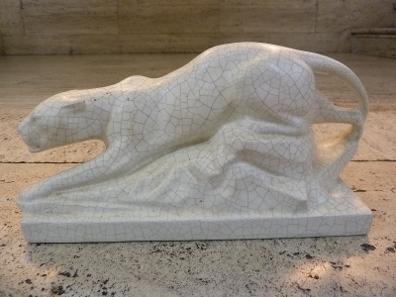 Crackle Glazed panther study. 28cm long.
I have had several signed E. Siegl SOLD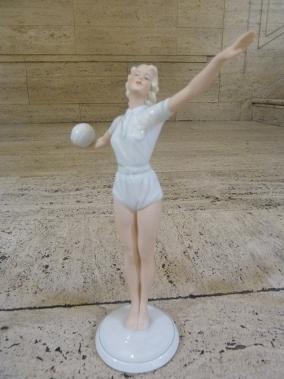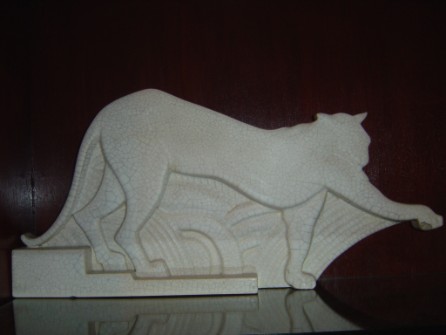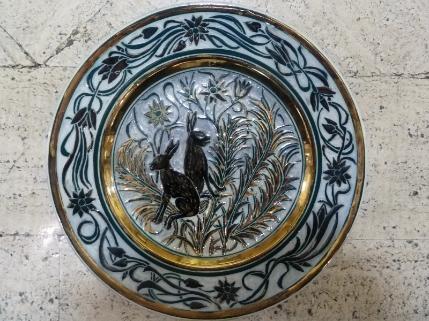 Julia Carter-Preston SOLD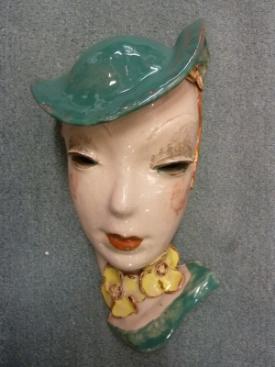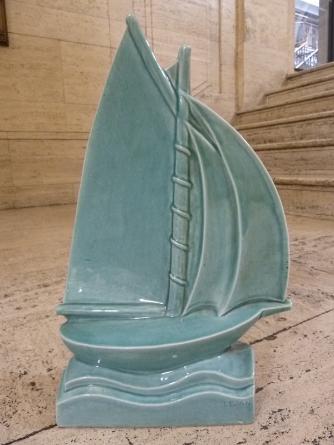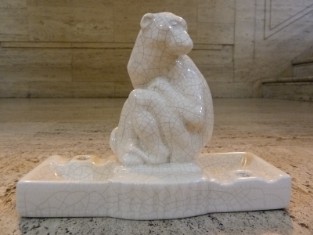 Craquelle glazed Monkey by Orchies.
16cm high, SOLD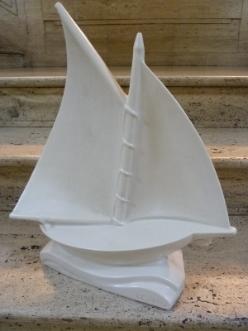 LEJAN Craquelle Glazed Yacht 48cm to tip of sail. French 1930's.
SOLD No longer Available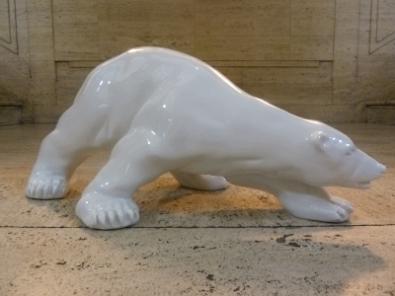 Amazing Polar Bear bearing the CEREBEL mark 50cm long by 22cm high SOLD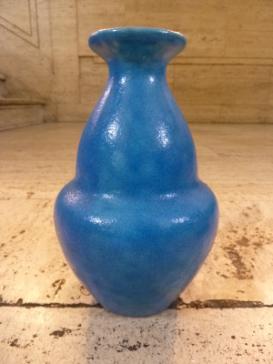 Lachenal
Known for his velvet blue glaze SOLD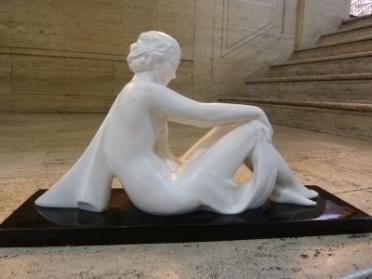 ODYV 50cm long by 28cm high SOLD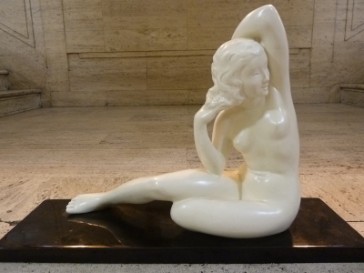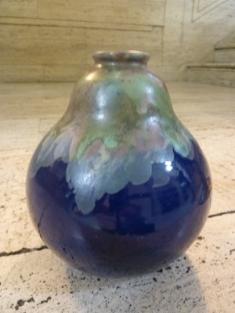 Primavera 15cm high The drip glaze appears to be a crystaline glaze over the blue. SOLD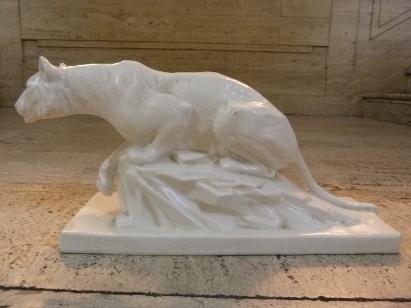 Craquelle Glazed Tiger signed Siegl 40cm long SOLD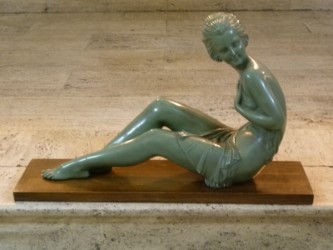 Plaster Sculture on a wooden base 70 cm long SOLD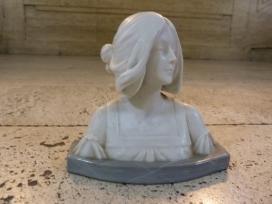 Art nouveau Bust 15cm high SOLD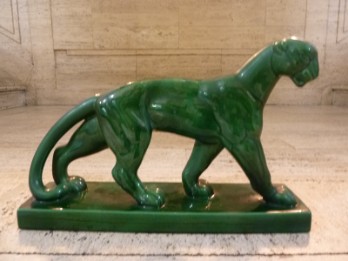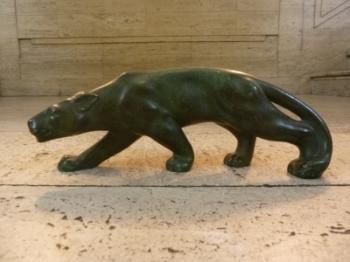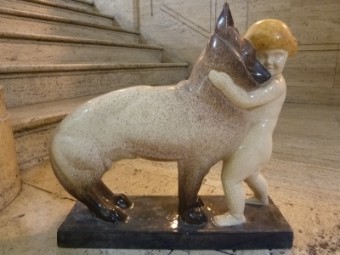 Sculpture signed G. Beavais and Editions Kaza.
This is a Belgium Shephard I believe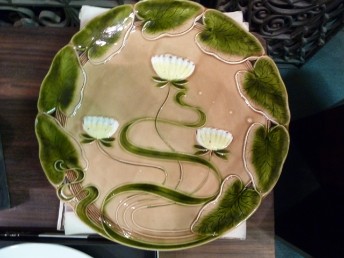 Fretworked Plate by Villeroy and Bosch SOLD