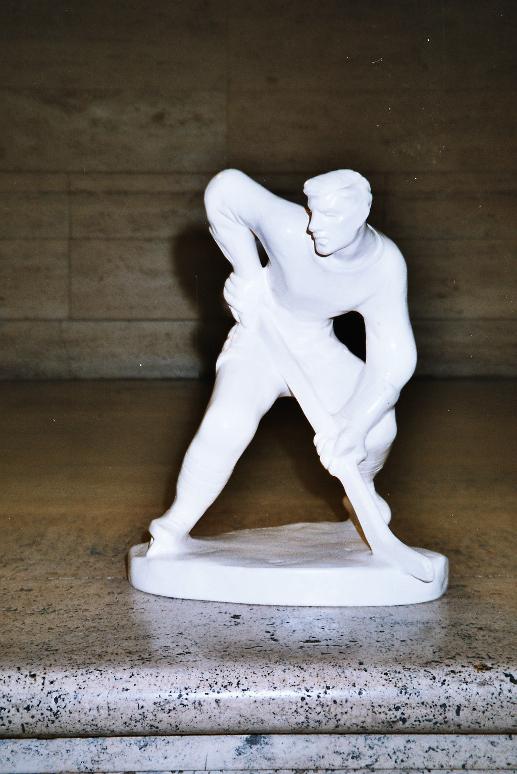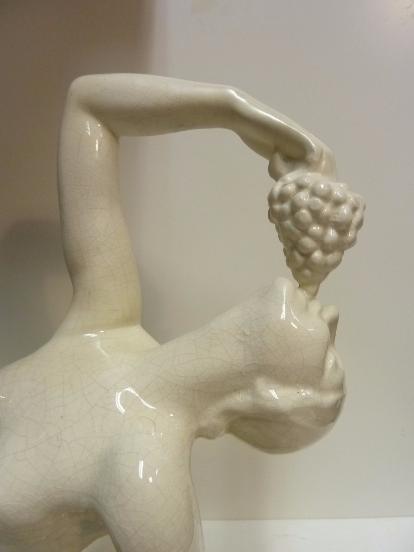 Henri Fugere (1872-1944)
White Craquelle glazed sculpture by St Clement. SOLD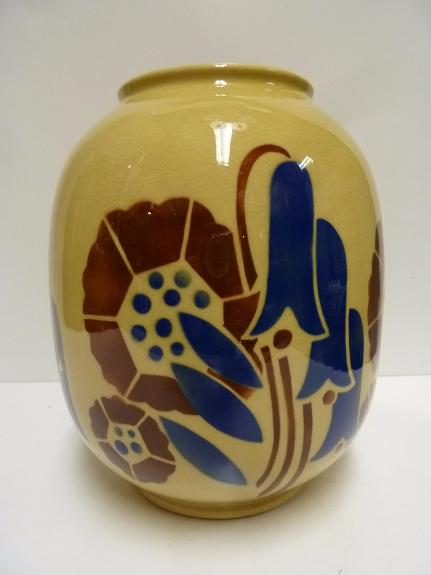 Keller & Guerin vase 20cm high
Pointu Vases 20cm high One on the right SOLD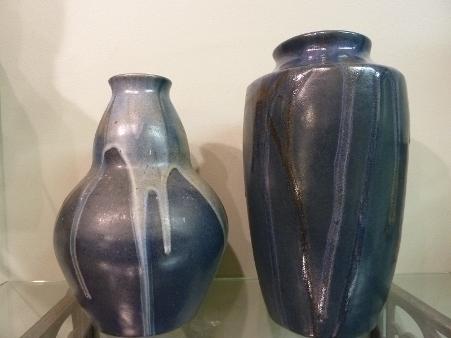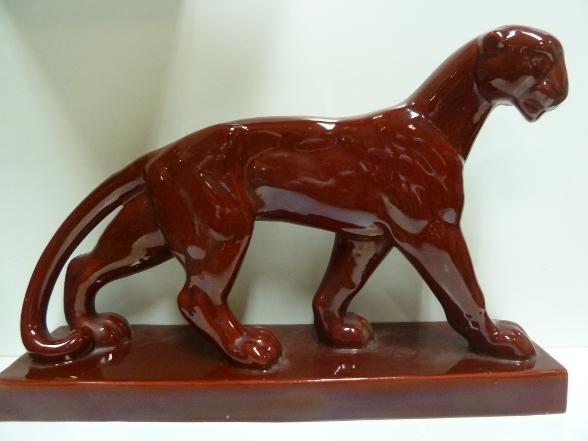 Stylized Panther by St Clement French 1930's
29cm high by 44cm long SOLD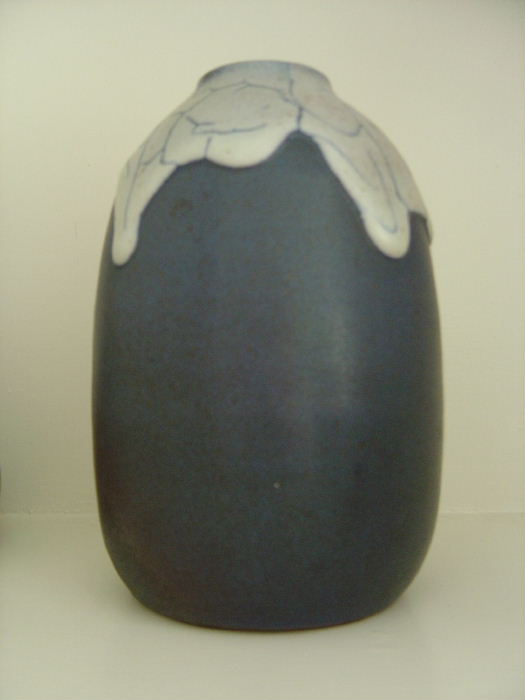 Pointu
French Stoneware and enamel vase.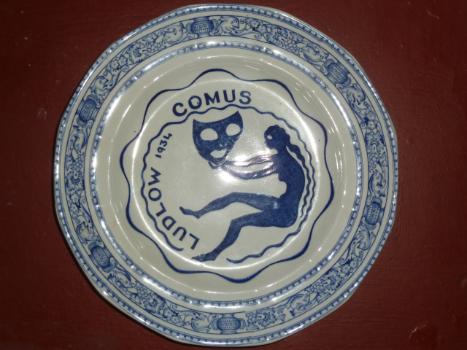 Gertrude Hermes (1901-1963).
Milton Commemorative Plate. Central figure of a Muse holding a mask. Inscription "Comus Ludlow 1934"
Eathenwarew with underglazed blue enamel.
British Sculptor, wood engraver printmaker and book illustrator.
Taught at Camberwell, Westiminster, St Martins, and Central School of Art.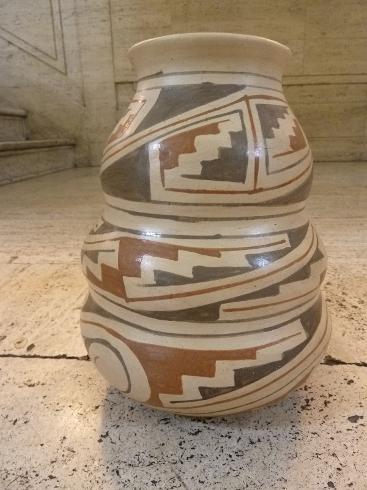 Manuel Olivas Hand coiled and decorated.

South American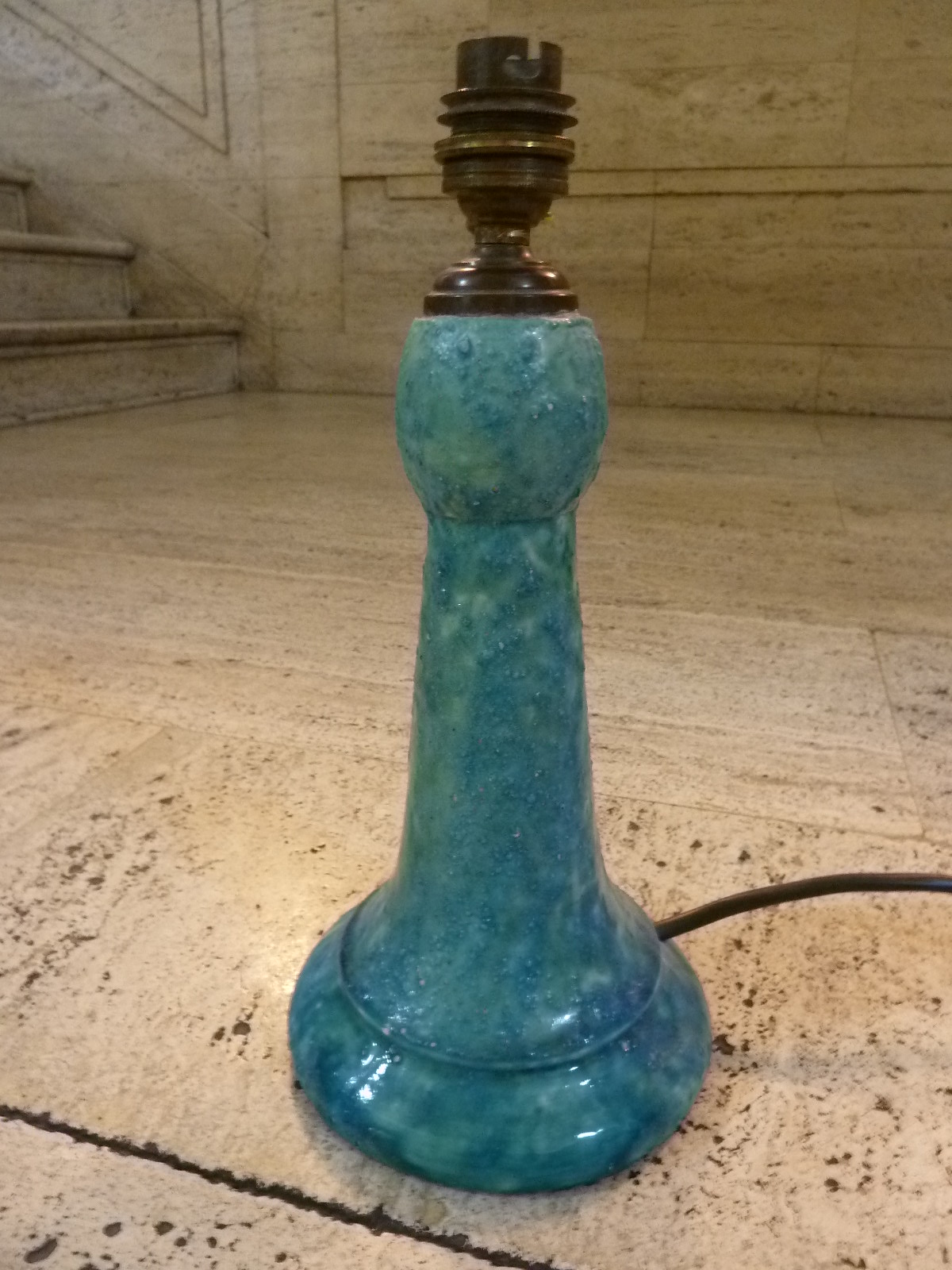 Lachenal Table Lamp 26cm high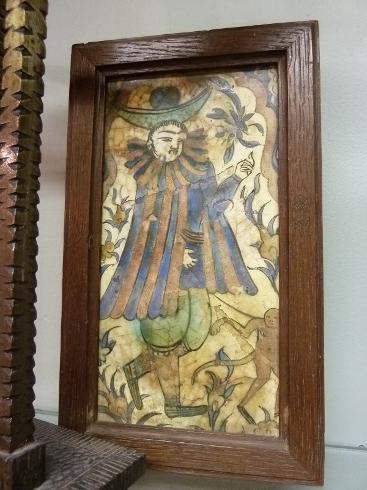 SOLD ARCHIVE please scroll down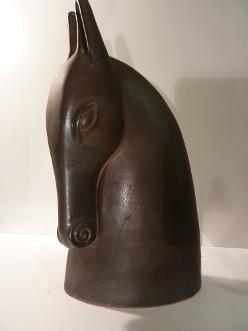 Ceramic Horses Head with a bronzed glaze 28cm high
Probably Scandanavian and not really old but it has something about it £SOLD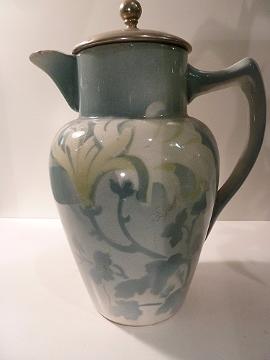 Keller and Guerin Coffee Pot
French first quarter of 20th century
Keller and Guerin were based in Lunneville in the Lorraine region and had some of the countries leading designers working for them including Edmond Lachenal SOLD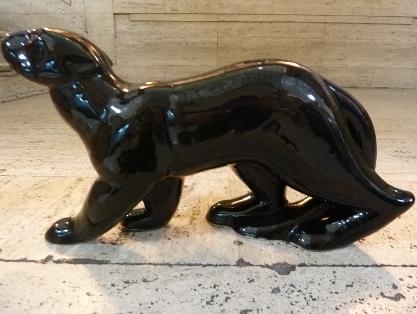 Ceramic Sculpture possibly French SOLD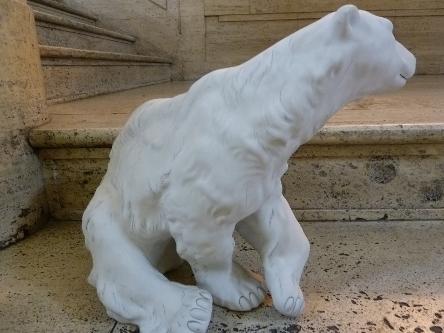 Royal Dux Polar Bear 32cm high SOLD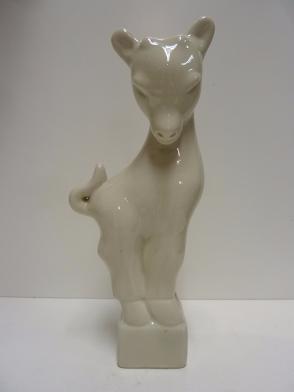 Cerabel (Belgium porcelain) Lamb 23cm high
I usually prefer growling panthers but I love it SOLD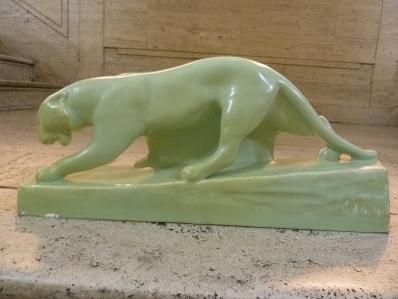 Panther glazed eathenware French 1930's
46cm long by 21 cm high.
Indistinct signature and a few small chips (left hand base) SOLD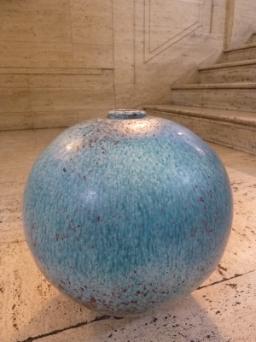 Vase signed HM beautiful blue with rust coloured streaks, a nice bit of work.
SOLD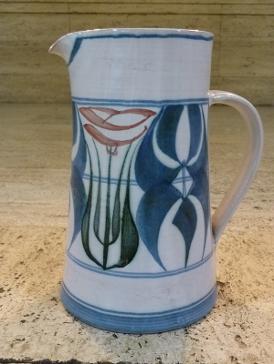 Caiger-Smith Aldermaston Pottery SOLD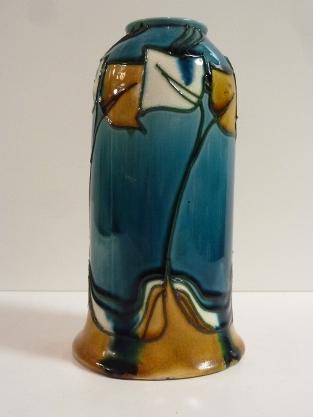 Minton Secessionist Vase 16cm high. SOLD
This design of stylised square leaves is thought to have originated from a designs by Archibald Knox for Liberty. Shape no 3543. Pattern no 46.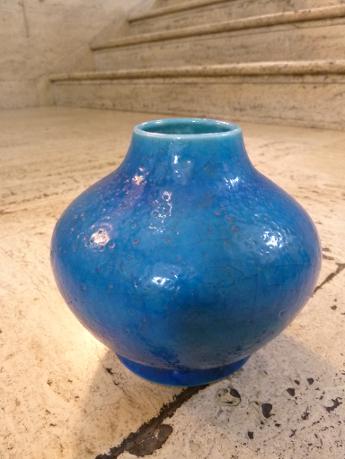 Small Blue glazed vase RESERVED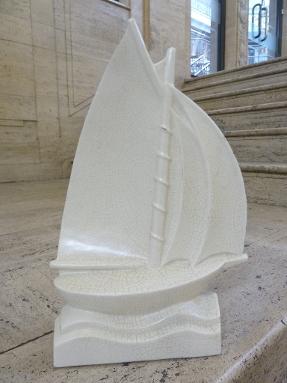 Craquelle glazed Yacht by LEJAN
French (unsigned) 14.5 inches high SOLD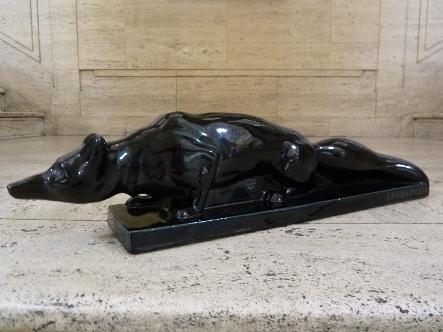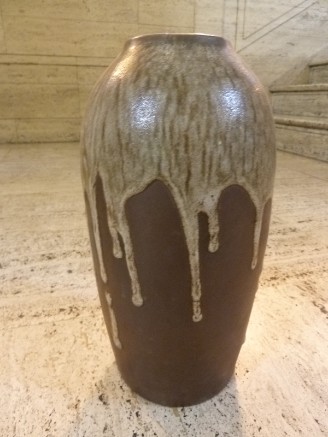 Pointu Drip Glaze Vase 27cm high SOLD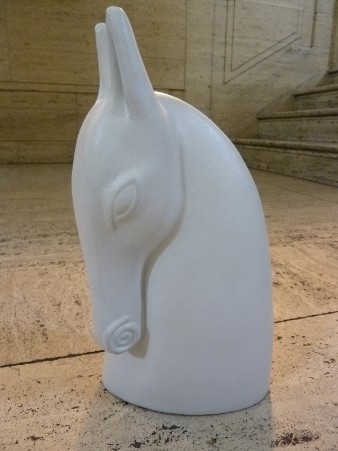 A Beautiful Study of a stylised Horses Head
28cm high Glazed Terracotta SOLD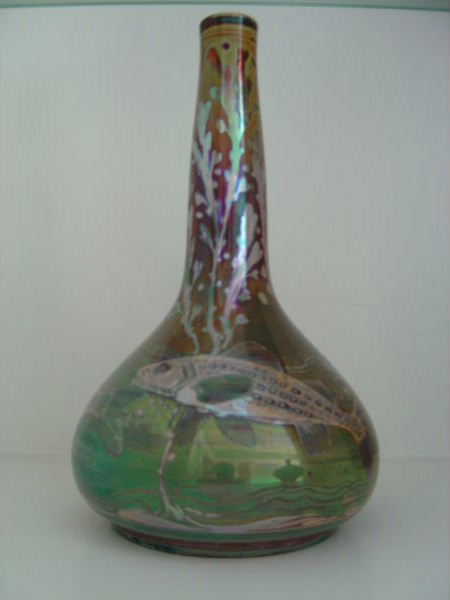 Pilkingtons
Vase by Richard Joyce SOLD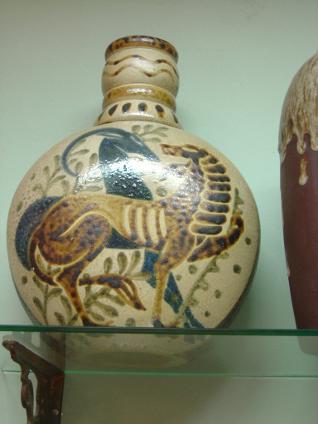 Primavera
Has the St Ranagonde mark to the base. SOLD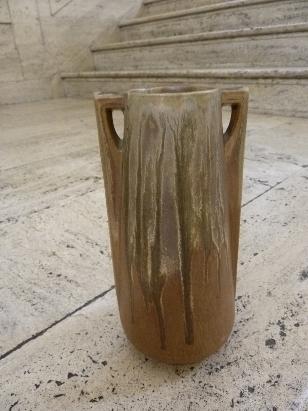 Denbac Vase 20cm high SOLD
Primavera Vase 22cm high SOLD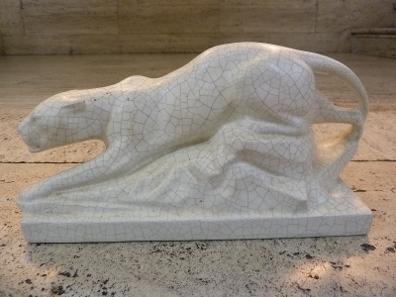 Crackle Glazed panther study. 28cm long.
I have had several signed E. Siegl SOLD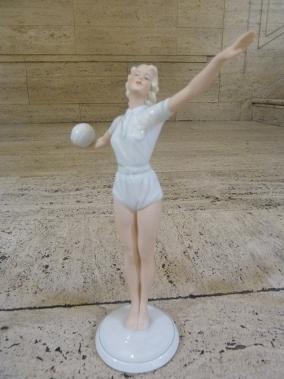 Maurice Dufrane for La Maitrise SOLD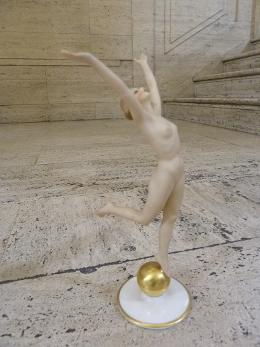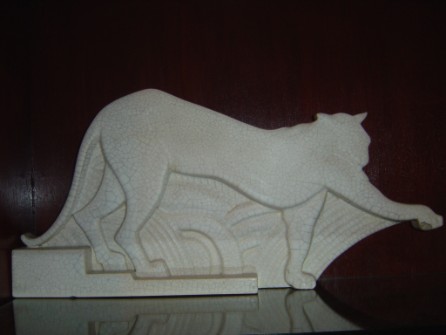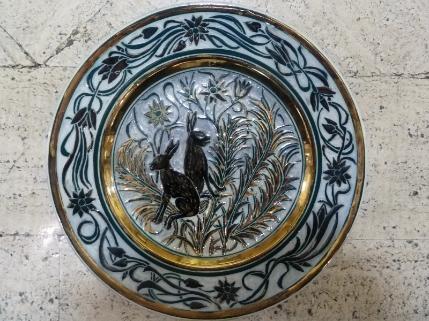 Julia Carter-Preston SOLD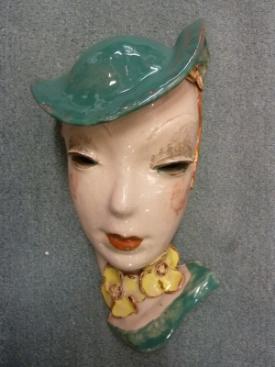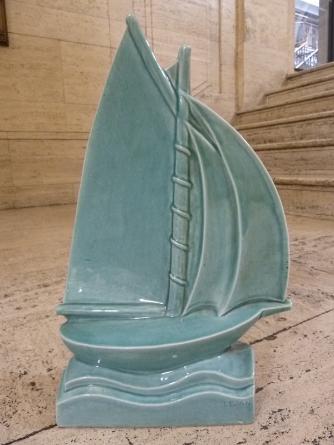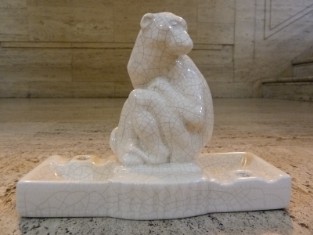 Craquelle glazed Monkey by Orchies.
16cm high, SOLD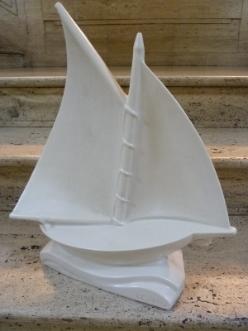 LEJAN Craquelle Glazed Yacht 48cm to tip of sail. French 1930's.
SOLD No longer Available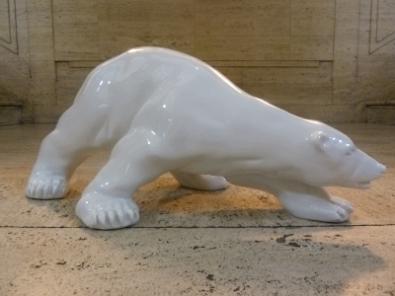 Amazing Polar Bear bearing the CEREBEL mark 50cm long by 22cm high SOLD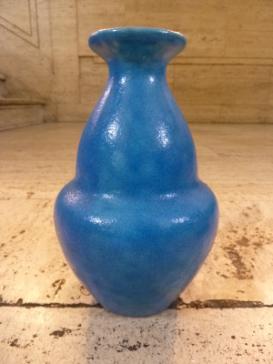 Lachenal
Known for his velvet blue glaze SOLD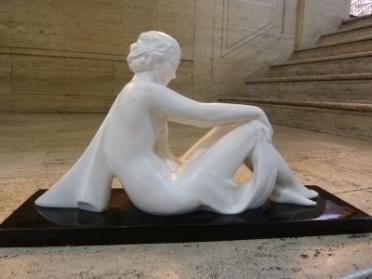 ODYV 50cm long by 28cm high SOLD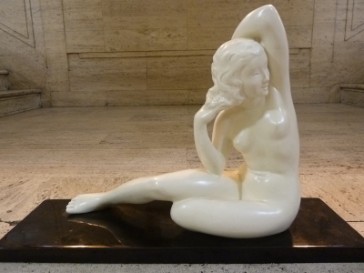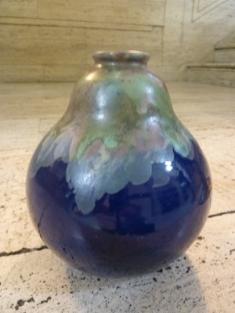 Primavera 15cm high The drip glaze appears to be a crystaline glaze over the blue. SOLD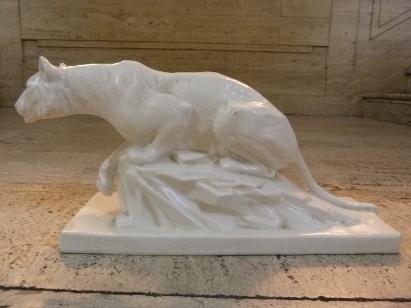 Craquelle Glazed Tiger signed Siegl 40cm long SOLD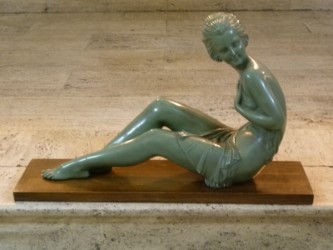 Plaster Sculture on a wooden base 70 cm long SOLD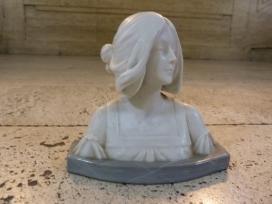 Art nouveau Bust 15cm high SOLD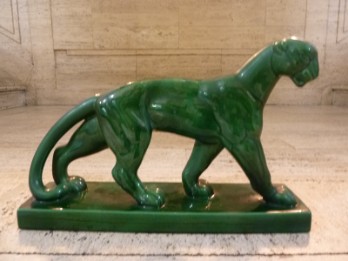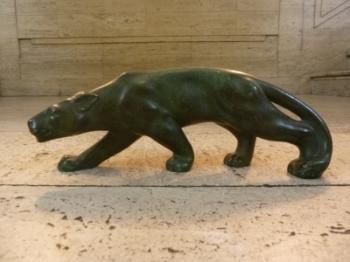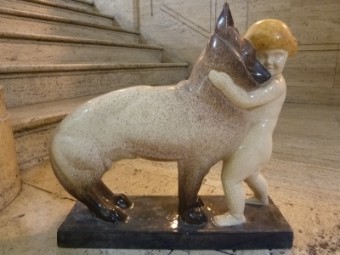 Sculpture signed G. Beavais and Editions Kaza.
This is a Belgium Shephard I believe
Boy with Yacht
SOLD No Longer Available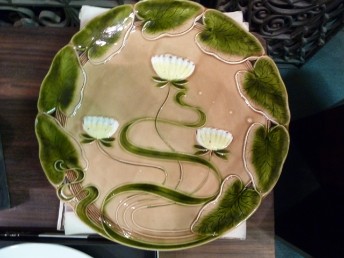 Fretworked Plate by Villeroy and Bosch SOLD