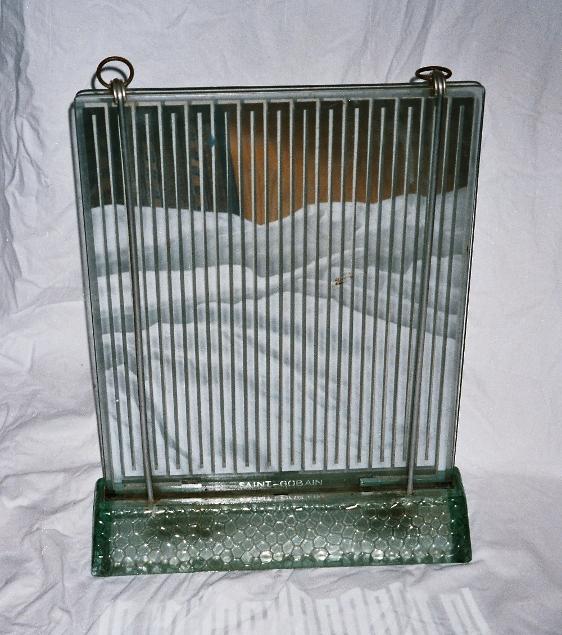 René-André Coulon (French, 1908-1997) for Saint-Gobain
Glass radiator, designed 1937
Tempered, moulded and mirrored
marked 'Saint-Gobain' to the base.
56.5cm high, 42cm wide.
René Coulon (together with Robert Mallet-Stevens) designed a Pavillon for Saint-Gobain at the 1937 Exposition Internationale des Arts et Techniques dans la view Moderne, where the radiator was exhibited for the first time. £430
I also have another smaller version, slightly differing design..
PUIFORCAT Paris. Silver and Glass Desk ornament by the master of Art Deco design. 10cm high. Signed.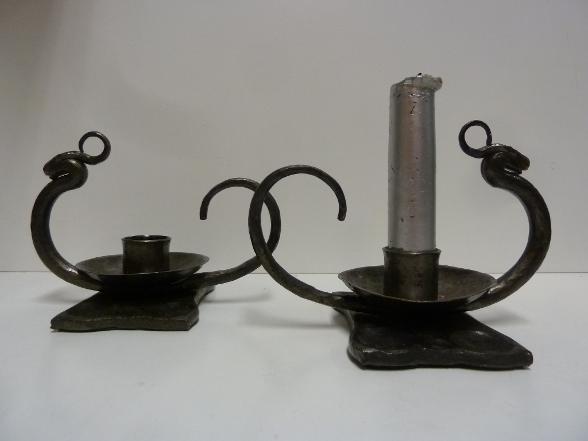 Pr of Wrought Iron candlesticks 10cm high.
The decoration has combined form with function the dimples in the iron and the tail are conveniently placed to assist carrying. £180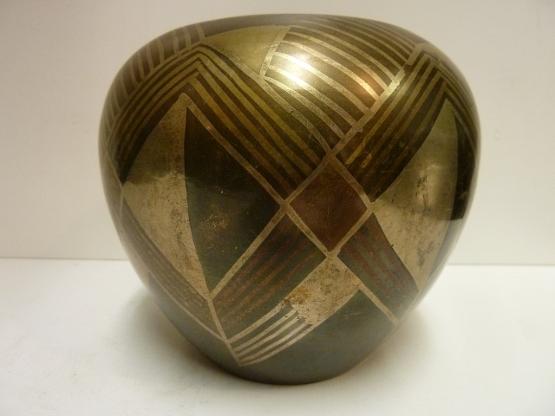 French Dinanderie Vase 12cm high. 1930s Art Deco Geometric pattern.
dinanderie is fine cast metalwork objects, esp of bronze, made in the Belgian city of Dinant from the late Middle Ages, or other later metalwork in this style.
The tradition was brought back into the forefront of design in the 1930's.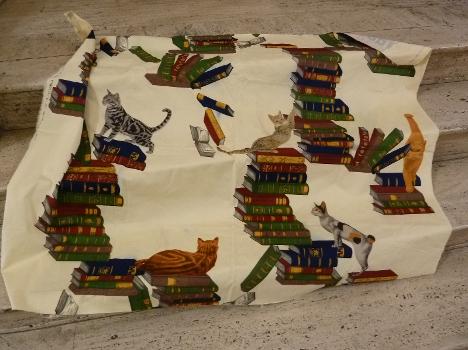 Fornasetti Fabric Cats and Books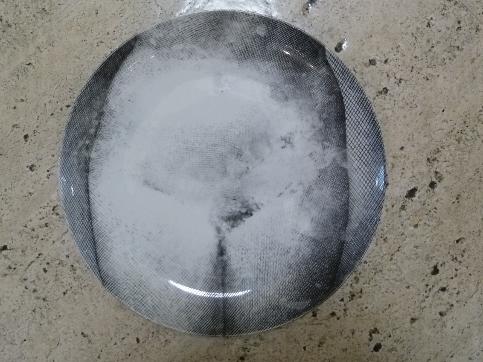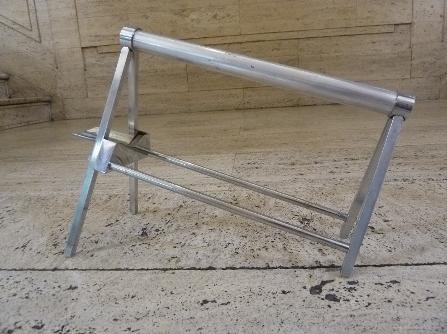 Jaques Adnet Wine Bottle Holder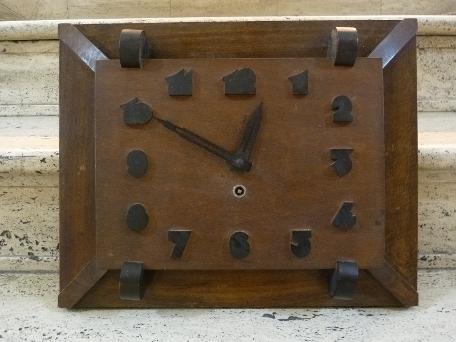 Art Deco wall clock with stylised numerals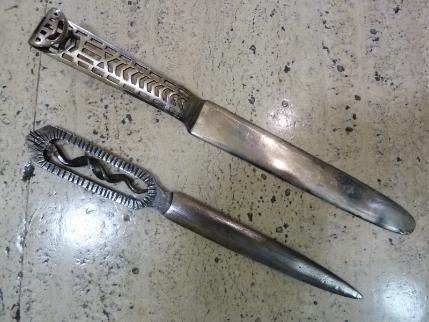 Art Deco Letter Knives (wrouht iron one sold)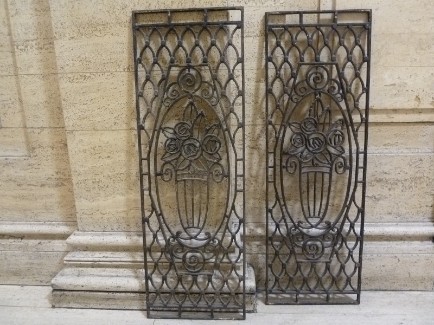 I have quite a number of Art Nouveau & Art Deco cast grills.
These panels 96 cm by 32 cm
£265 Each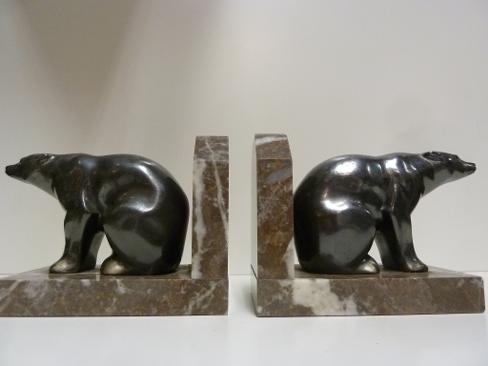 Pr of Bookends of stylized Polar Bears on marble base
11cm high by 13cm long French 1930's SOLD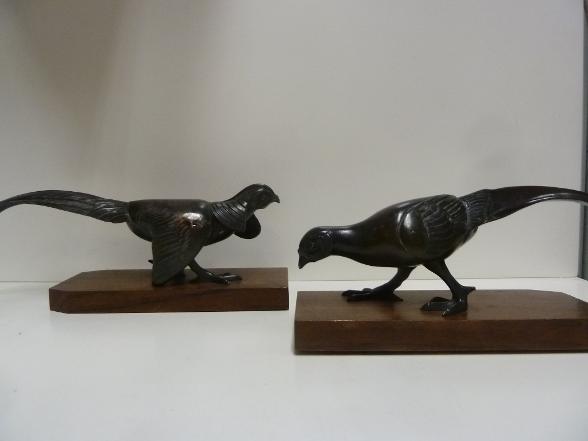 Pair of Bookends depicting male and female Pheasants on a wooden base £195
Reserved SOLD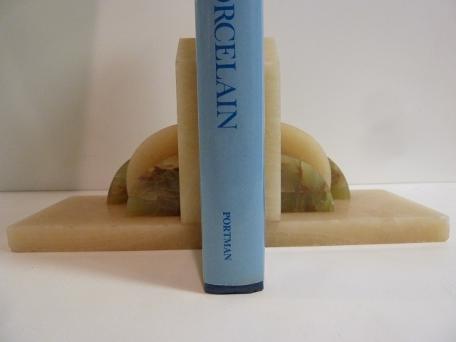 Pair of Art Deco White and Green Onyx Bookends 1930's French SOLD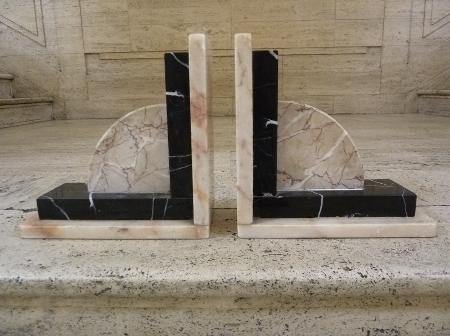 Marble Bookends 25cm high
French 1930 SOLD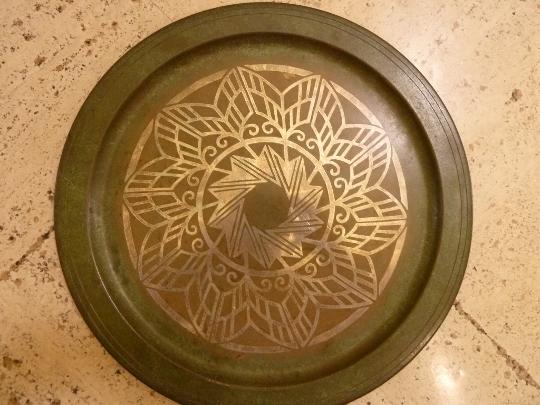 Christofle Dinanderie Tray French 42cm across. SOLD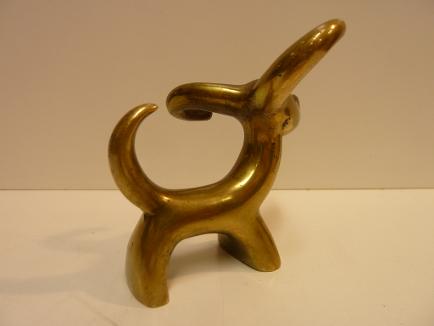 Hagenauer Bronze 7.2 cm high marked on the base. SOLD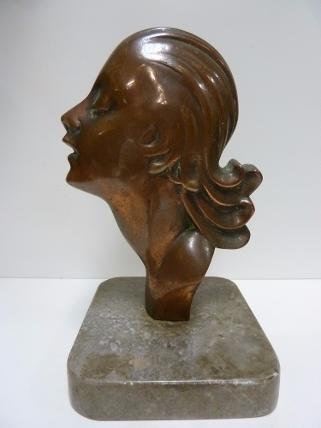 Art Deco Bronze Bust on Marble Base 20cm high SOLD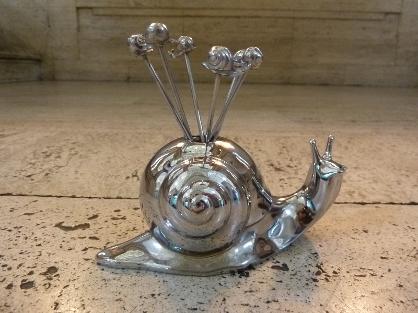 L'escargot 10cm long SOLD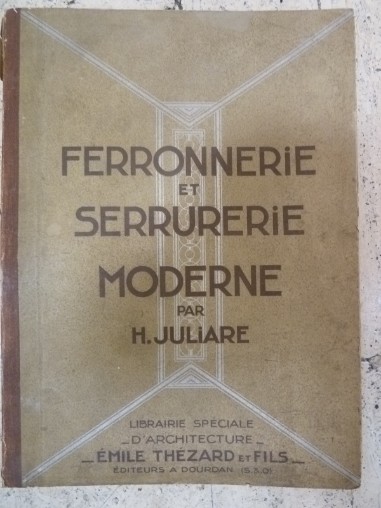 Bound Folder of 35 Plates SOLD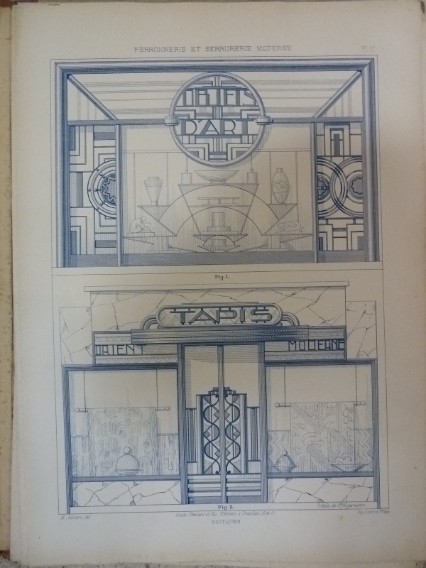 some amazing Art Deco Designs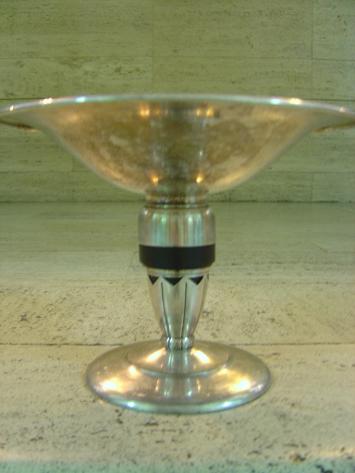 Silver Plated and Ebony Tazza
Art Deco Ladies Dressing Set.
Geometric design, as ever the atomiser has broken down over the years with the perfume, and is missing. Four Pieces. There is a chip on the tray, but overall in exellent order. £295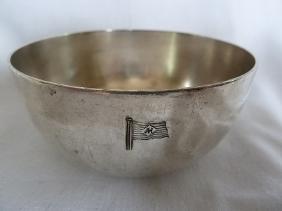 Alfred Holt/Blue Funnel Line
A small silver plated bowl probably from 1930's and comes with the closest links to the company. SOLD
This is a way to own a small piece of Maritime History with its provinence from India Buildings.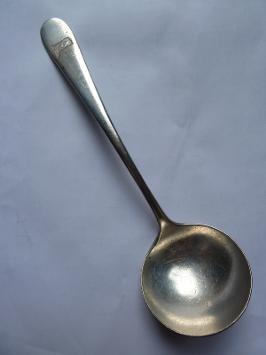 Soup Ladle with the Alfred Holt crest 18.5 cm long £45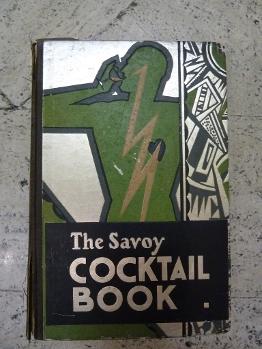 The Savoy Cocktail Book 1930 SOLD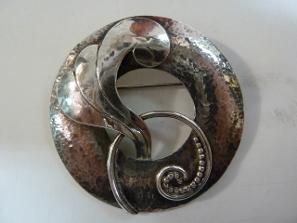 Silver Brooch 5cm Danish in style SOLD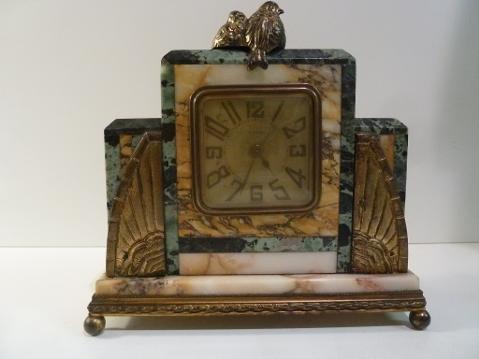 Art Deco Bronze and Marble clock 16cm high
French 1930's needs repair to movement SOLD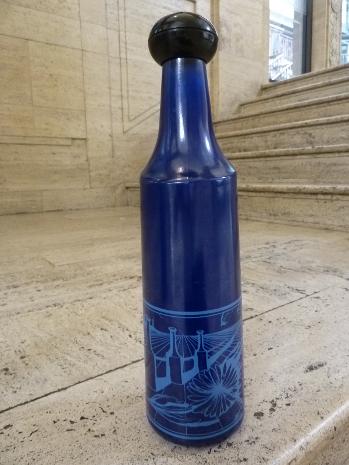 One of three bottles designed by Salvador Dali this one No 3 SOLD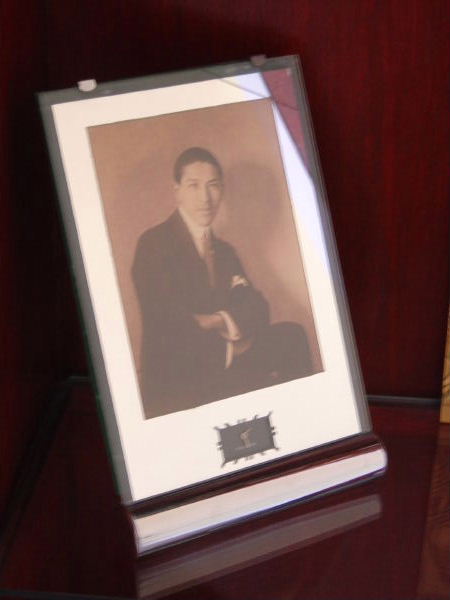 Jaeger Le Coultre Photo Frame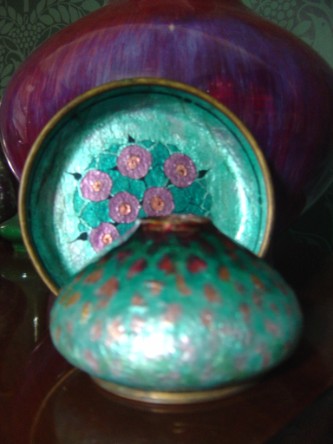 Limoge Enamel on Copper signed Marty SOLD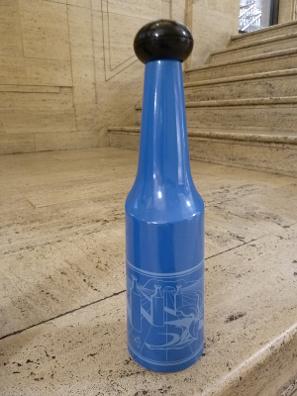 One of three bottles designed by Salvador Dali this one No2 SOLD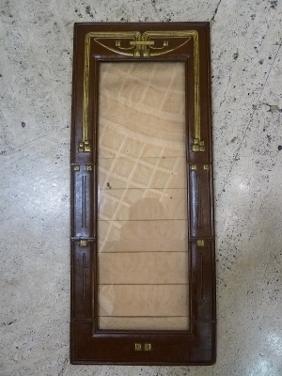 Tooled Leather Sessessionist Picture Frame
62cm high by 25cm wide SOLD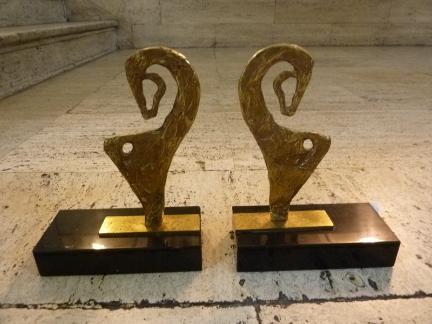 Pair of Bronze Modernist Bookends SOLD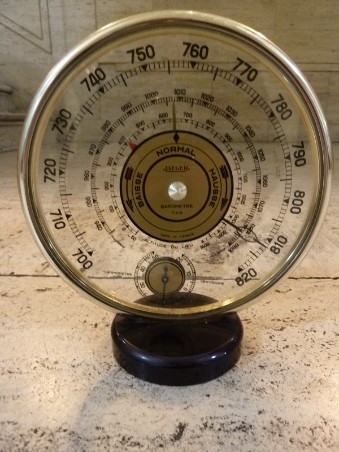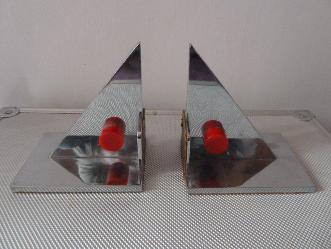 Modernist Bookends probably English Nickel Plated
with Red Bakelite decoration SOLD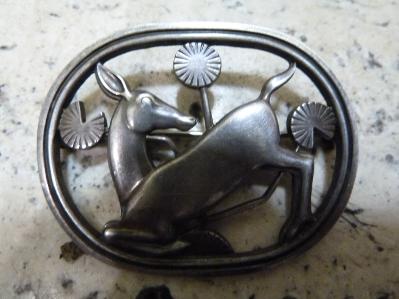 George Jenson silver brooch 4.5 cm across. This is a fantastic design SOLD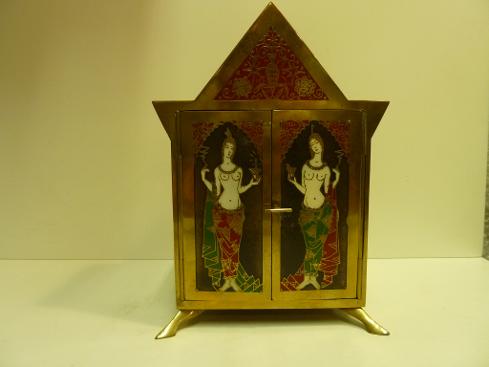 Bookends of stylised leaping Gazelles 10cm high
SOLD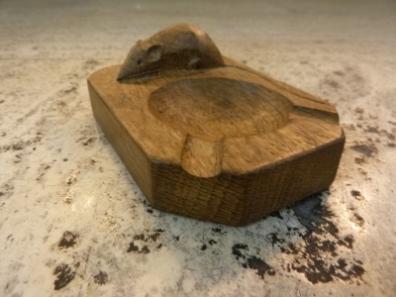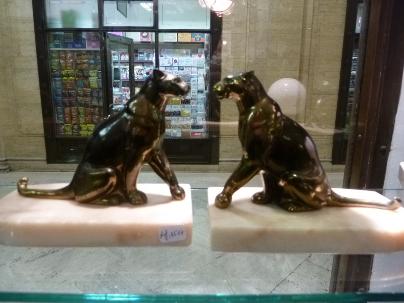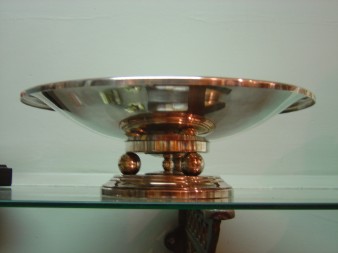 Silver Plated Tazza SOLD
French 1930's
Pair of Busts one Bronze one Aluminium SOLD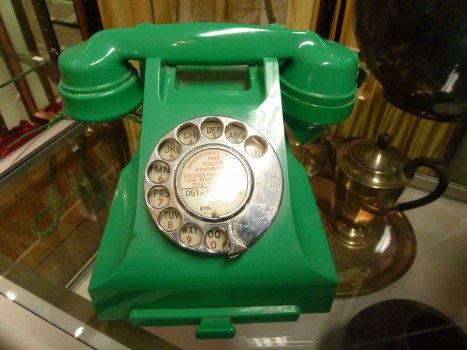 Green bakelite Phone 300 series
The rarest colour SOLD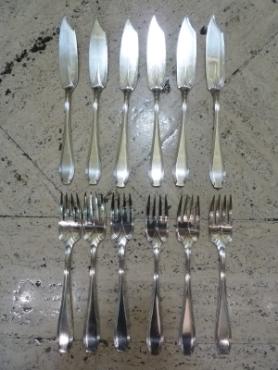 WMF Fish knives and forks SOLD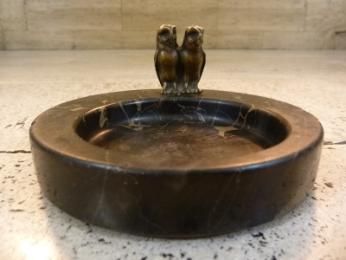 Marble and Bronze Vide Poche 5cm high SOLD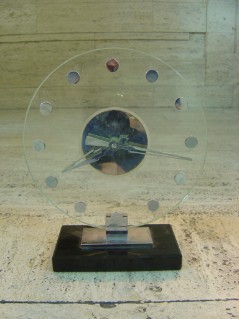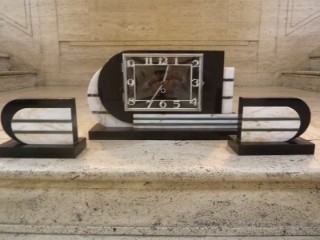 Art Deco Mantle Clock of Marble Slate and Metal Banding 45 cm long by 25cm high (movement has been replaced with a modern one) SOLD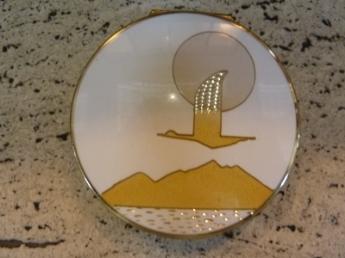 Art Deco Throw 120inches by 24 inches wide. SOLD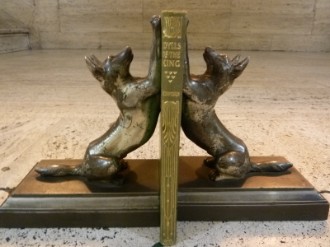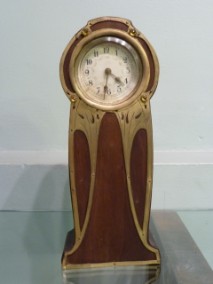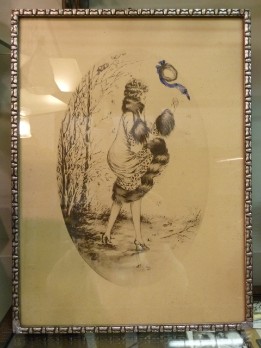 Art Deco Aquatint 40cm high SOLD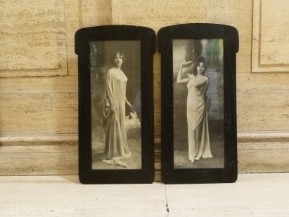 Sessesionist Pictures (maybe early photography) In Black Limed Frames
No Longer Available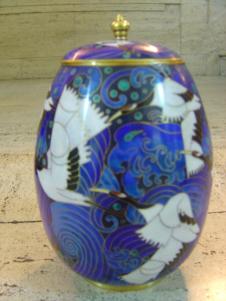 Cloisonné Deco Jar of Flying Cranes in Geometric Swirls SOLD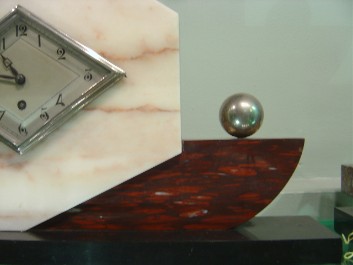 Marble and Onyx Art Deco Clock
SOLD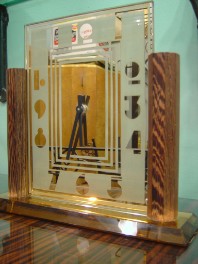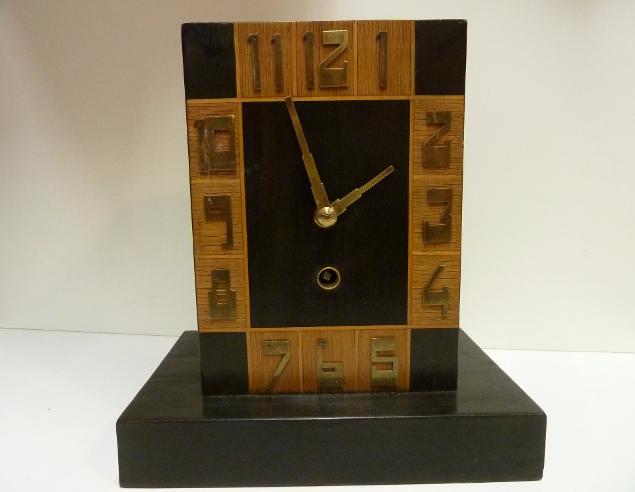 Art Deco Clock 22cm high Continental, thought to be French.
Various woods make up the constuction. Ebony, boxwood etc. Working Order. Has original key. SOLD