I always have a collection of French Wrought Iron Mirrors that show the art of the forge at its best.

Edgar Brandt is the first name that springs to mind when you think of French wrought iron work but there were many, Raymond Subes created some wonderful domestic work that go hand in hand with his architectural work.

Here in Britain we only gently felt the influence of style of the French forged work.

Britain seemed to be a bit more traditional in its approach to mirrors and blacksmiths were employed more to shoe horses than create wonderful geometric designs in their forge.
In Britain we may have started the Arts and Crafts principles but the French kept it going right through the twenties with a new style we now call Art Deco that encompassed all the skills of previous generations with a bit of industrialisation .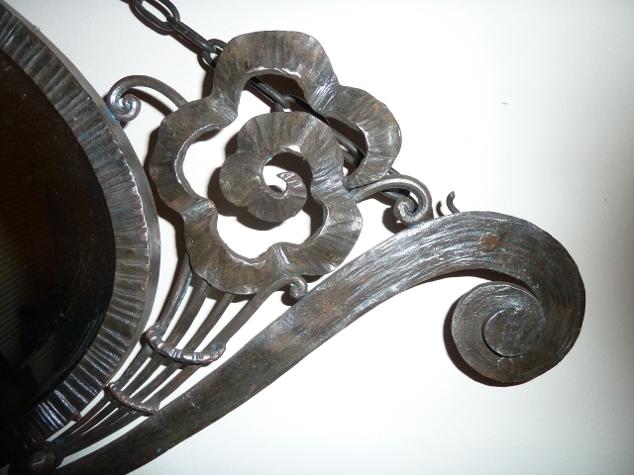 French Hand Wrought Mirrors of varying sizes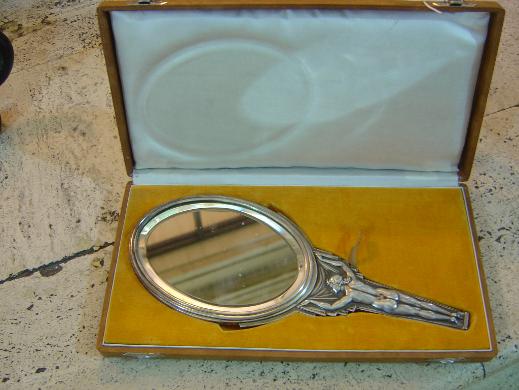 A Silvered Bronze art Deco Hand mirror.
In its original fitted case
Signed LUCIEN BAZOR
£595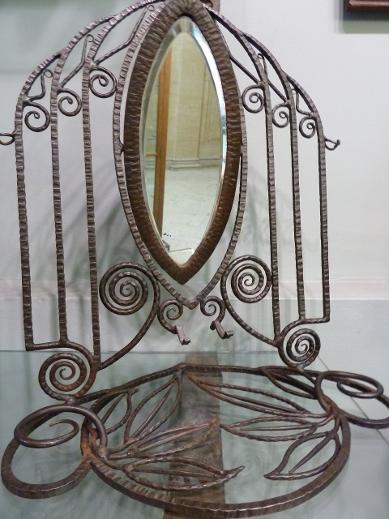 Dressing Table Mirror of Hand Wrought design. 34cm high
French 1930's
The mirror section tilts and the frame has several hooks to hang manicure pieces upon.
SOLD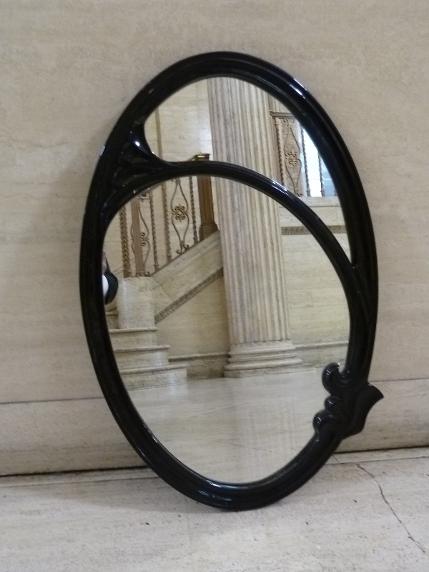 Arts and Crafts Copper Mirror Circa 1900 53cm high by 38cm wide Stamped registration mark English. Sold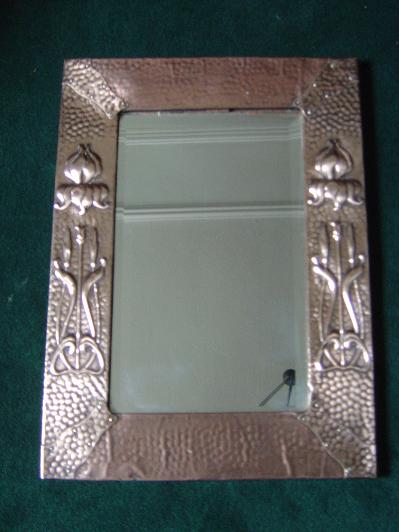 Arts and Crafts Copper Mirror
32cm square
No longer available.