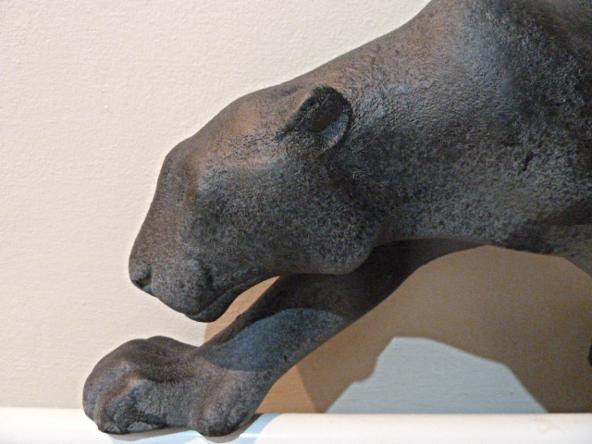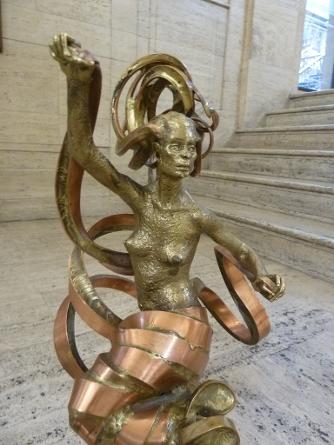 Sean Rice......I am interested in purchasing work by this artist.
Panther French 1930 Spelter 40cm long by 23cm high SOLD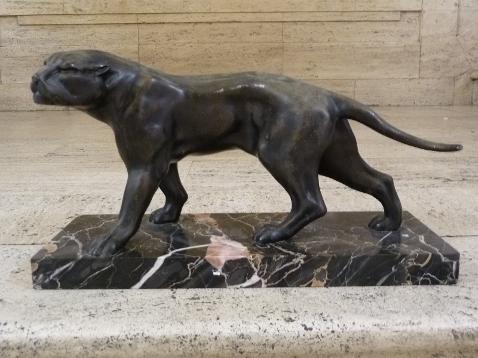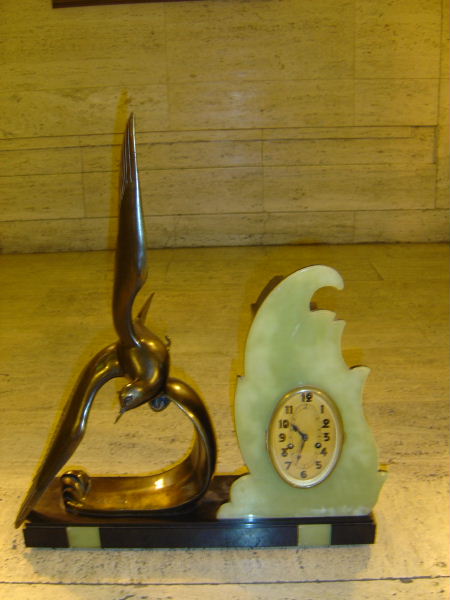 French Art Deco Clock Tern Cresting a waveon a Slate and Onyx Base.
signed Leducq 61cm high SOLD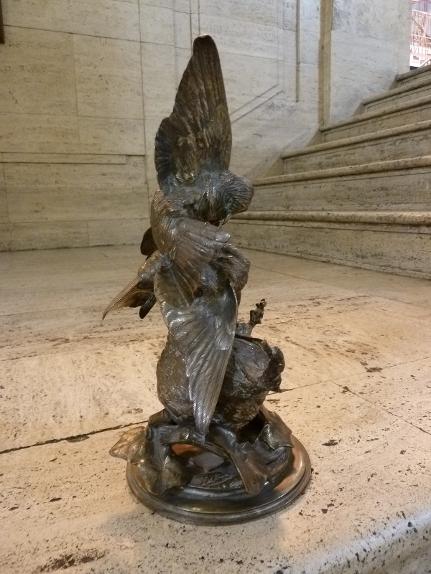 Silvered Bronze study of a pair of fighting birds. Amazing casting, you can almost cut your finger on the beaks. It may have been on a marble base which is why it is lacking a signature. 20cm high. £750
Hand Carved Stalking Panther Hieght 12cm high 35 cm long.
Exotic Wood, French 1930's SOLD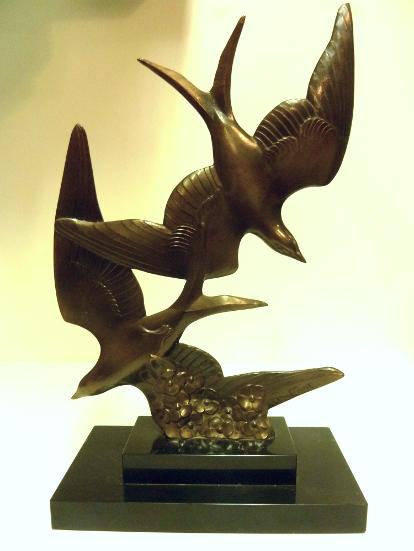 Hirondelles signed M.Font in the bronze. French 1930. SOLD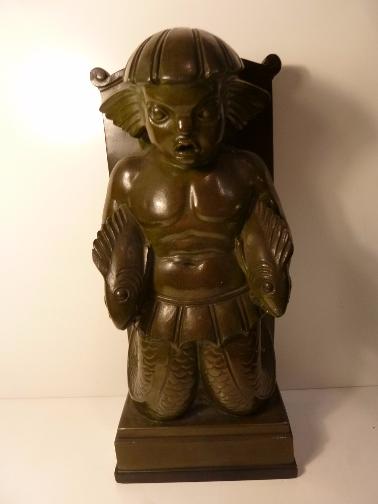 Herbert Tyson Smith Bronze Merman signed in the bronze. SOLD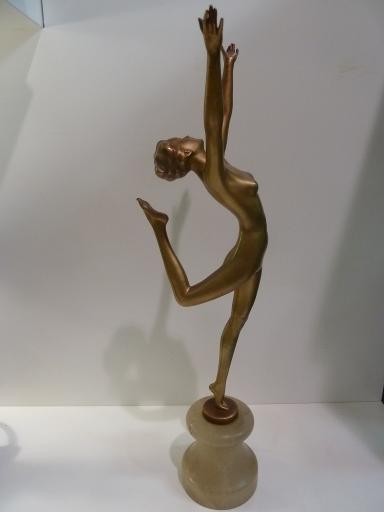 Lorenzl Figurine 41cm high.
This sculpture is often referred to as Arabesque SOLD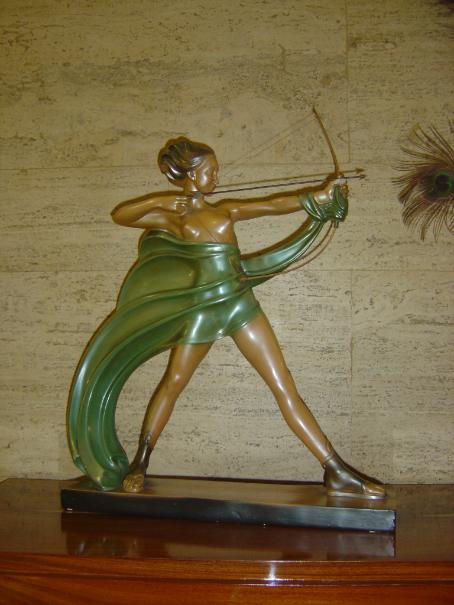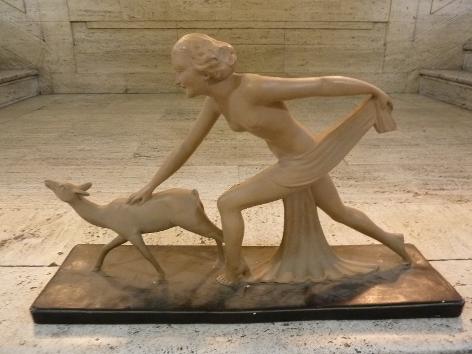 Plaster Study 43cm high £295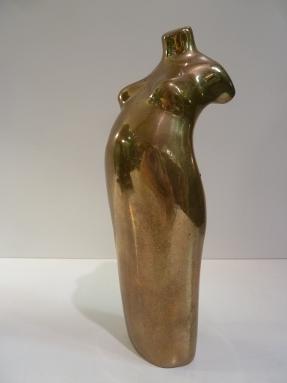 Modernist Polished Bronze signed in the bronze Mougrit 132 of 500 18cm high. No longer Available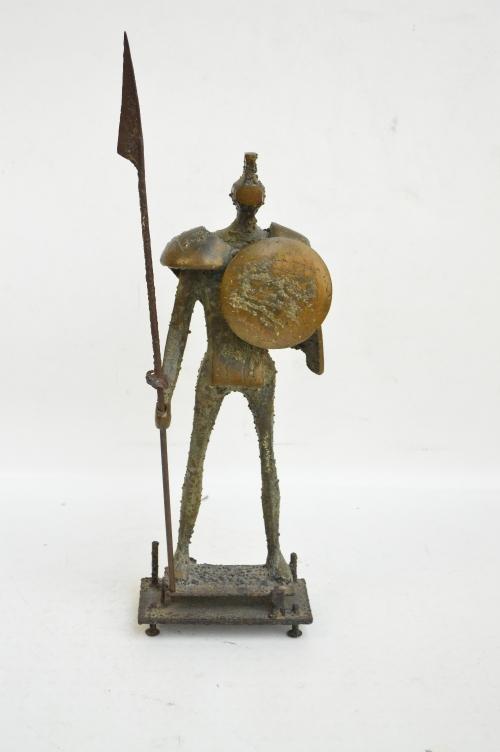 Arthur Dooley Centurion 74cm high SOLD

SOLD ARCHIVE please scroll down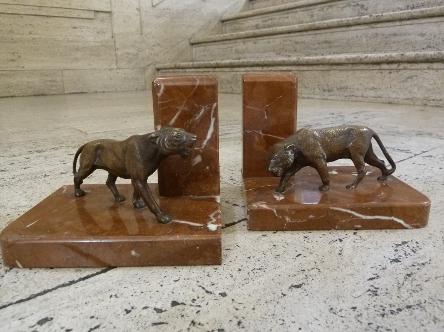 Bronze Bookends of a pair of Tigers on African red Marble base
Quality casting £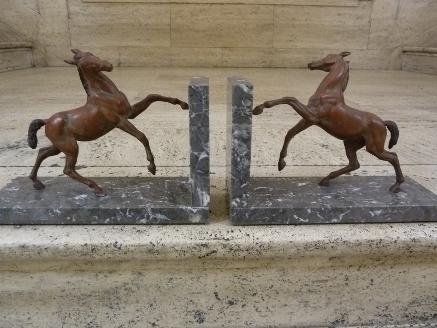 Pair of stylised bookends of prancing foals
French £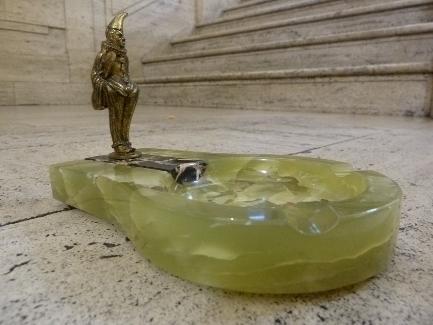 Pierrot Vide poche Bronze on a onyx base 12cm high SOLD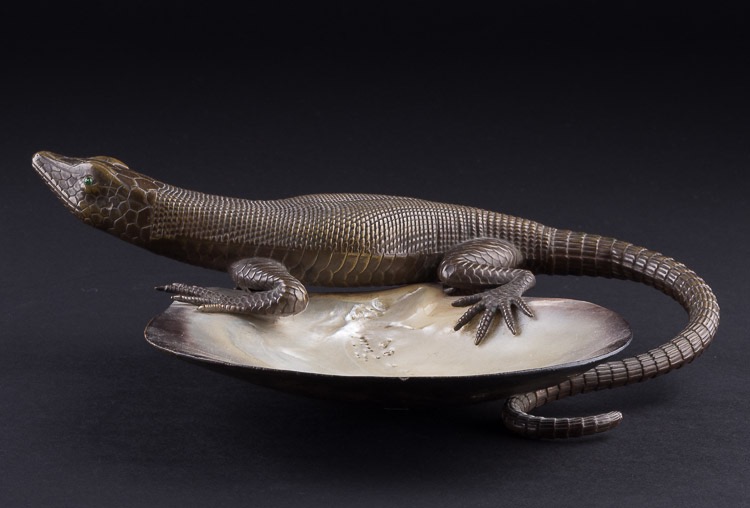 Bronze Lizard Perched on a Shell. Probably Vienna and late 19th Century. It has green gemstone eyes and the casting is so realistic it nearly bit me. 27cm long SOLD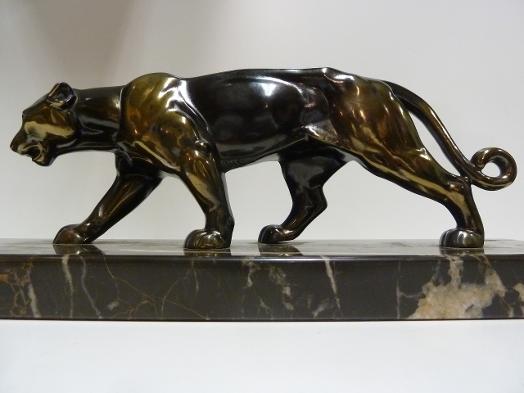 Panther Art Deco French, Spelter on marble base, 1930's 40cm long by 15cm high Excellent Condition SOLD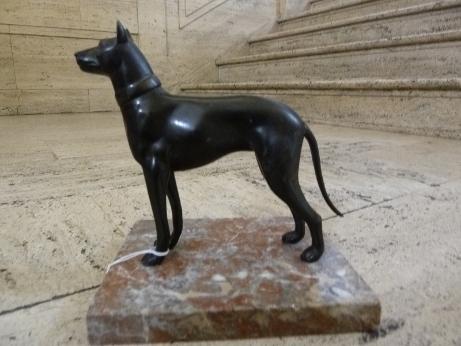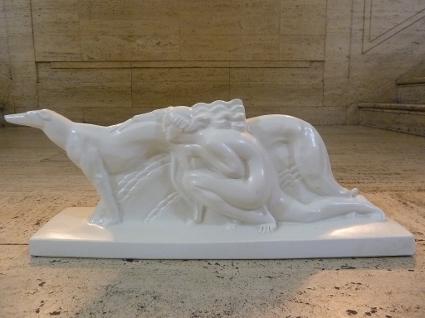 Diana The Huntress
Lejan Craquelle Glazed SOLD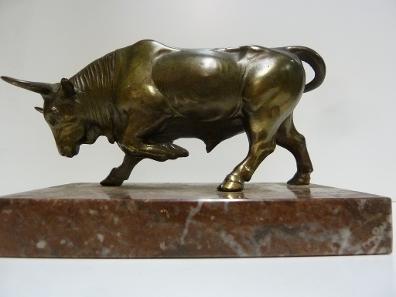 Bull Sculpture 9cm high Bronzed Spelter
French SOLD

Pr of bronze vases 21cm high. On bronze square bases.
I cant quite work out if these are Japanese or French Art Deco as the design is so deco but the feel is of Japanese bronze. Either way, they are beautiful and SOLD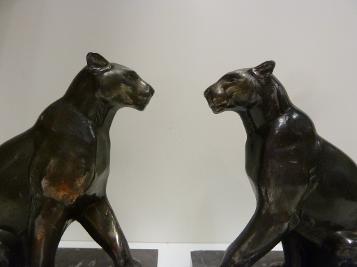 Art Deco Bookends of Panthers
Spelter 1930's SOLD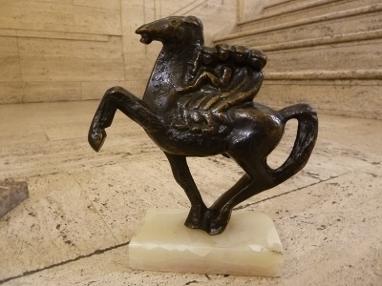 Bronze signed 19cm high £SOLD
Bronzed Spelter 41cm high SOLD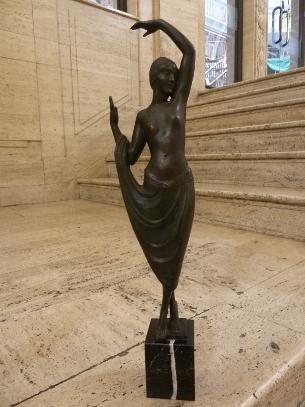 Bronze in the style of Le Faguays 48cm high SOLD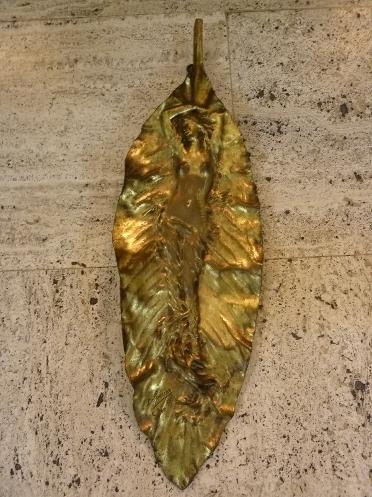 Delperier signed Bronze plaque SOLD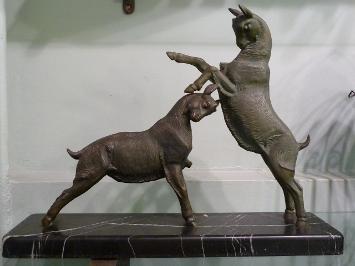 A spelter group of a pair of playful Billy Goats on a black marble base. Exellent condition.
French 1930's . SOLD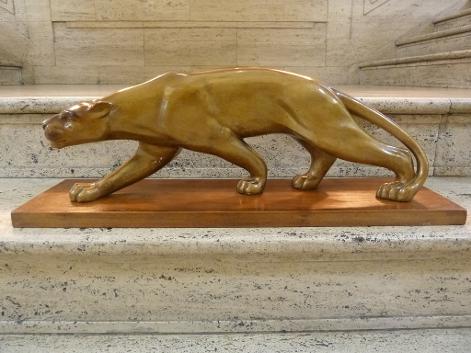 Plaster Panther base 26inches long SOLD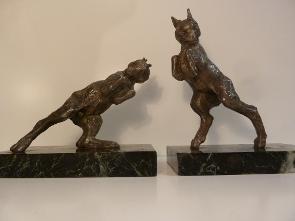 Billy Goat Bookends 1930's Bronzed Spelter 22cm maximum height SOLD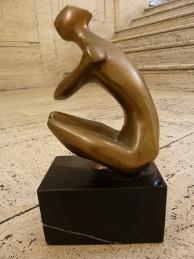 Polished Bronze 21cm high signed Pat Rowland in the bronze
SOLD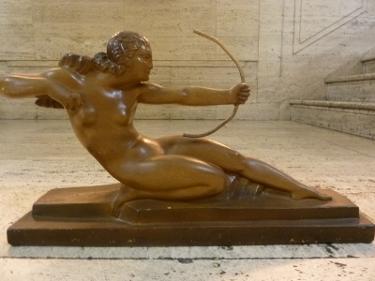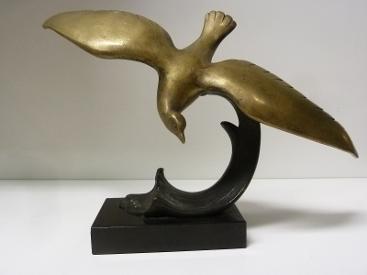 Bronze Tern cresting a wave signed in the Bronze LUC
Continental 17cm high by 24cm long SOLD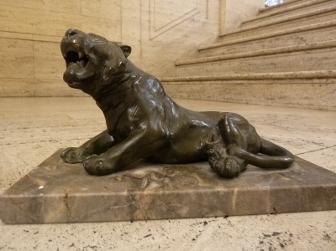 Tiger on Marble base
Continental 25cm long
SOLD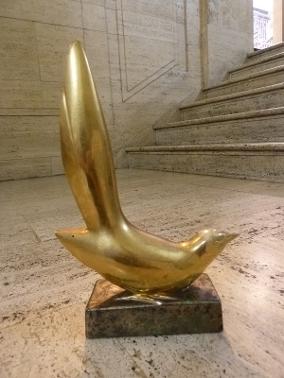 Stylised bird gold lustred ceramic SOLD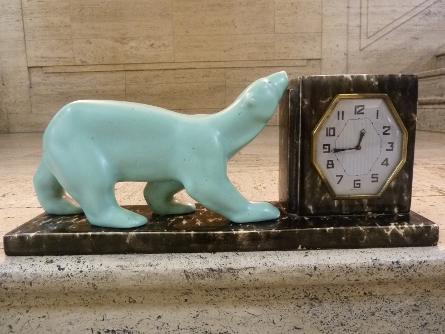 ODYV Polar Bear with clock SOLD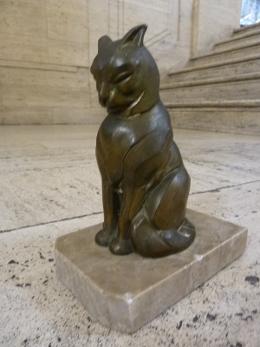 Bronzed metal stylised cat 17cm high
Signed Franjou SOLD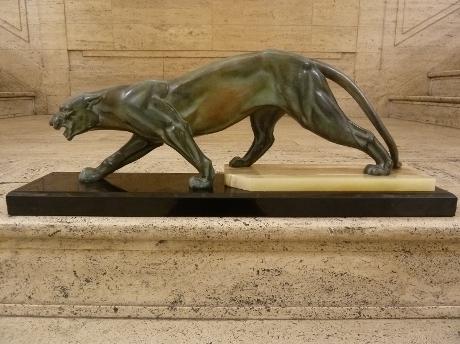 Bronzed Spelter Strident Panther 65cm long SOLD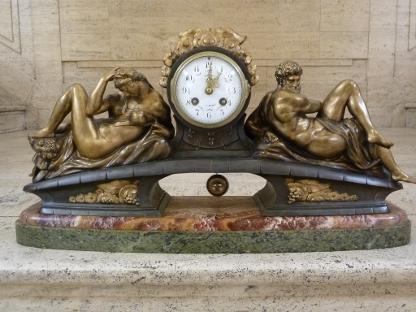 Though made on the 1930's has been inspired by Night and Day figures that flank each side of the tomb that was sculpted by Michaelangelo SOLD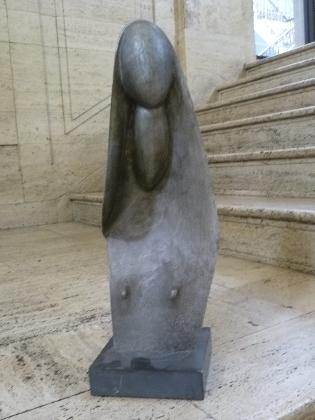 Taylor Earnshaw a local Liverpool sculptor. Cast in AluminiumSOLD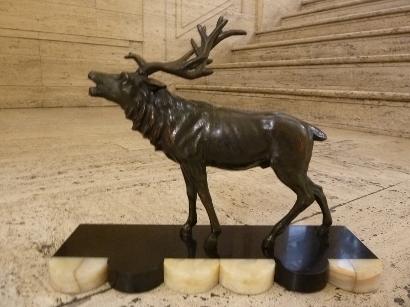 Art Deco Bronzed spelter Stag on a very unusual Marble and Belgium Slate base 26cm 22cm high Continental SOLD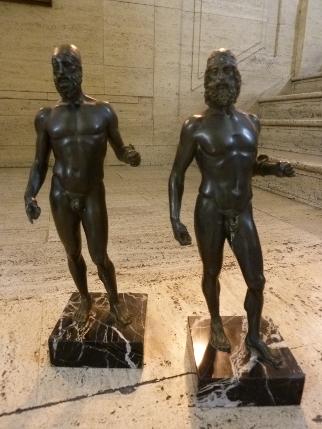 Grecian statues after the antique RESERVED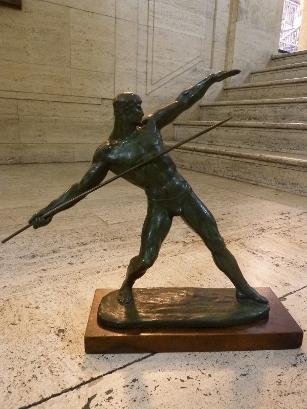 Lost Wax sculpture signed in the bronze Gucia RESERVED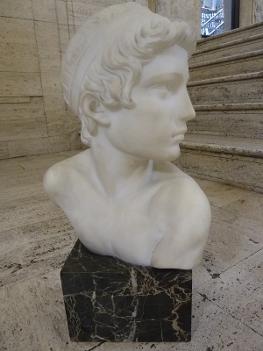 Marble Bust 44cm high SOLD
Carved Granite Sculpture 46cm high SOLD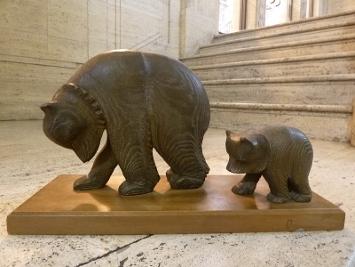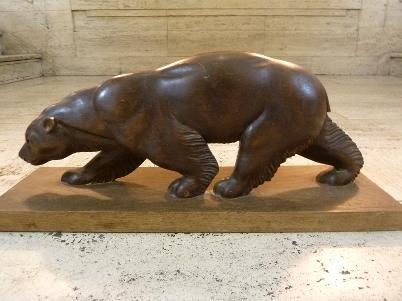 Carved wooden sculpture signed L. Houseaux SOLD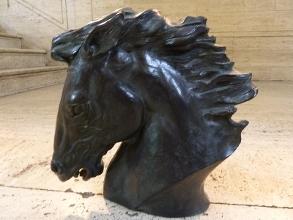 Horses Head Plaster with a bronze patination
32cm high SOLD
Lemanceau Horse glazed pottery 41cm high
SOLD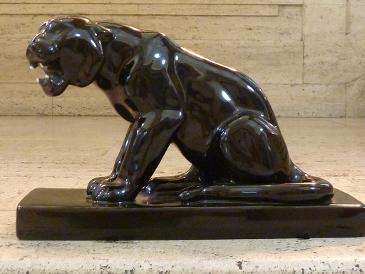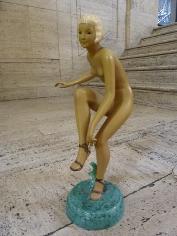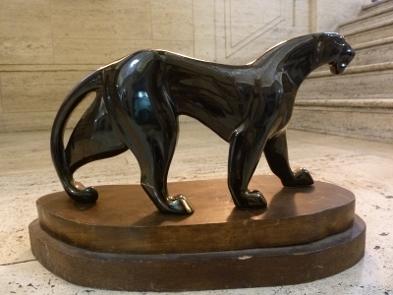 Ceramic stylised Panther on wood base this is a different colour (gold) to the back
SOLD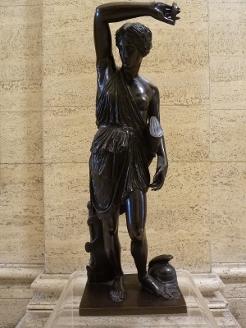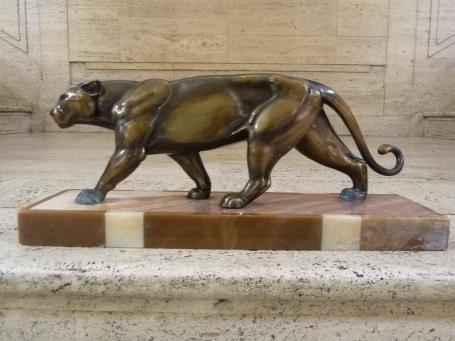 Spelter on Marble and Onyx base SOLD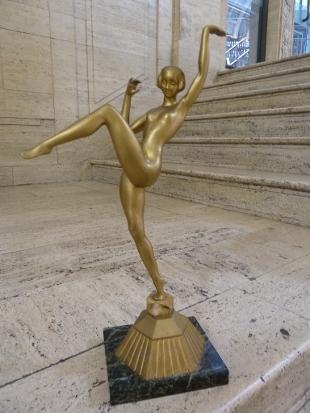 Art Deco spelter figurine 46cm high SOLD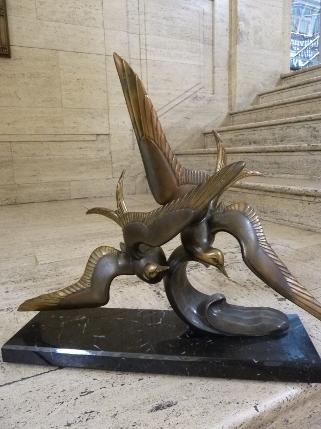 Spelter Study of a pair of Terns cresting a wave SOLD
Panther spelter on a black marble base 40cm long by 20cm high SOLD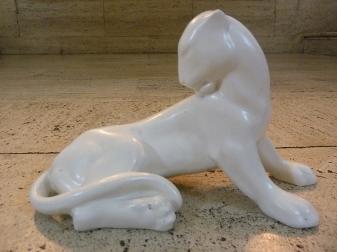 White glazed earthenware 20cm high SOLD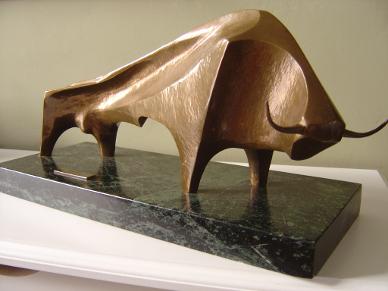 Arthur Dooley Bull SOLD Marked AD94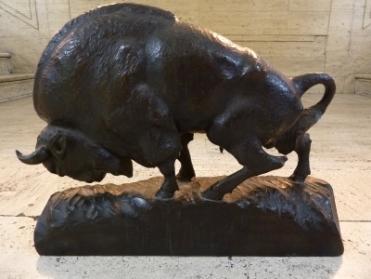 An amazing quality carved wood study of a Bison. The patina is so amazing it looks Bronze SOLD
Signed ARTENS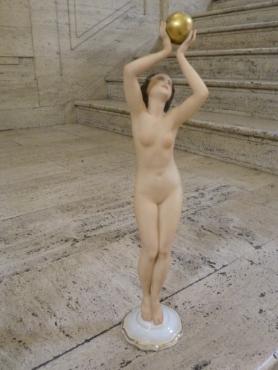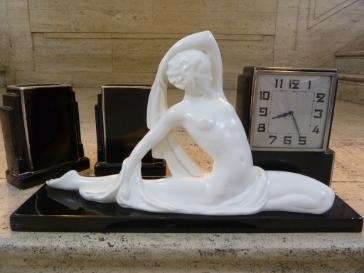 ODYV Sculptural clock and garnitures SOLD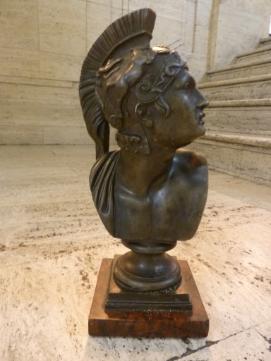 Grecian bust on marble socle. SOLD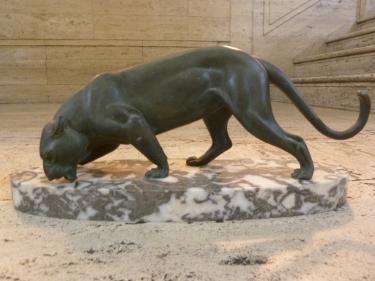 Panther on marble base SOLD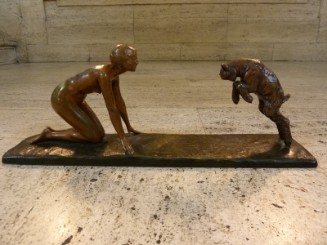 Sylvestre Bronze signed with the Suisse Frere Foundry Mark.
41cm long by 16cm high SOLD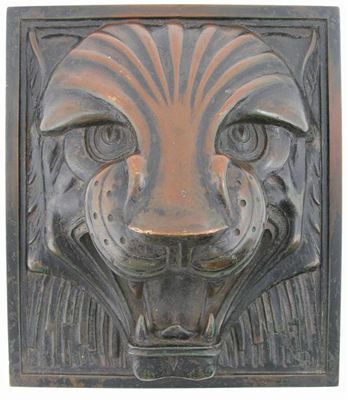 Bronze Hanging Plaque of A Stylised Tigers Head.
25cm wide by 28cm high. SOLD
This may have been an architectural
piece on
the front of rather Grand Art Deco Building.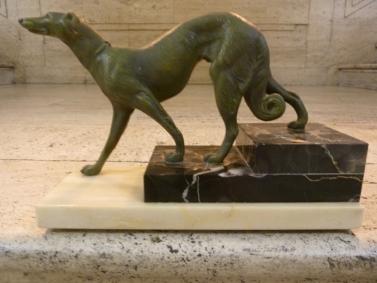 Borsoi on Marble and Onyx base SOLD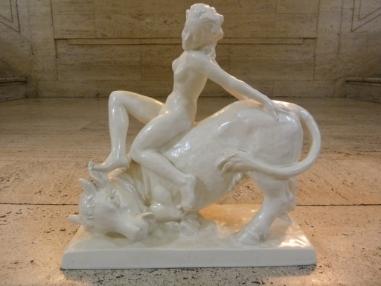 Europa and the Bull 31cm high SOLD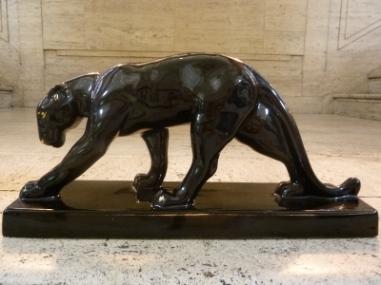 Stalking Panther Ceramic Signed Jean SOLD see ceramic section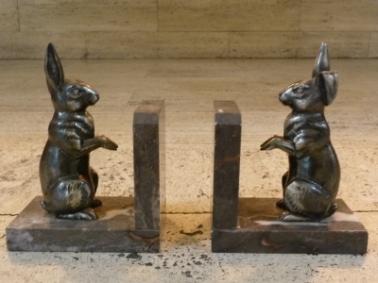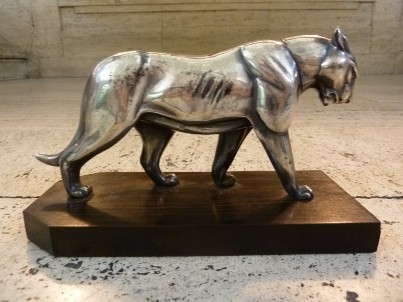 Silvered Study of a Panther 11.5cm high
SOLD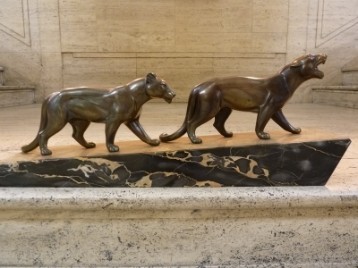 Spelter Study 23cm high by 61cm long
French 1930's SOLD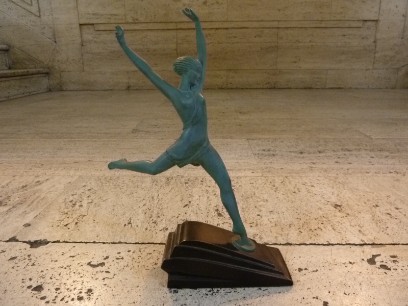 Signed Fayral 28cm high SOLD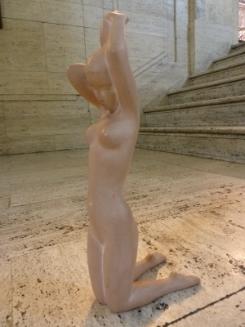 Terracotta figurine 33cm high SOLD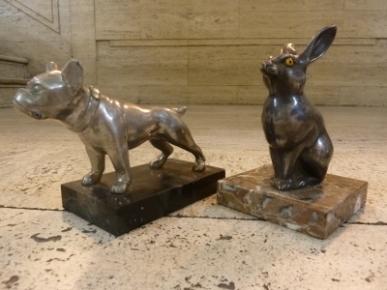 Sculptures French 1930's SOLD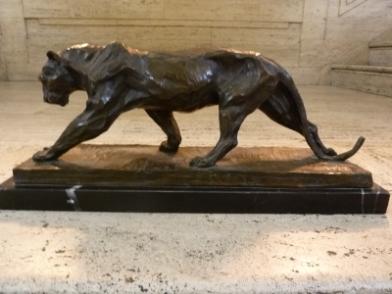 50cm long No Longer available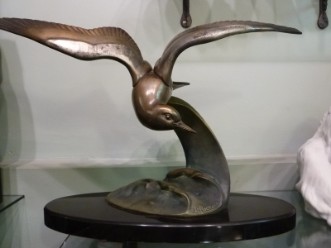 Rochard Tern Cresting A Wave Frnch 1930's SOLD
I think this may in fact be a Storm Petrol which lives all year round at sea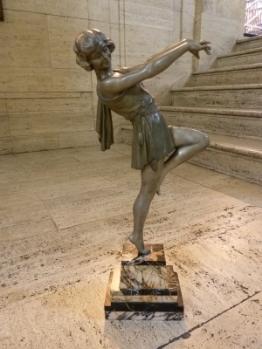 Art Deco Spelter Figurine 52cm Tall SOLD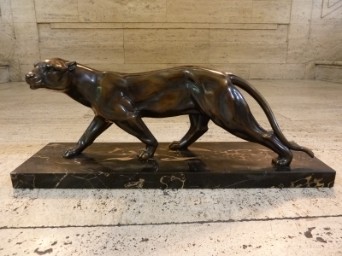 Bronzed Panther 54cm long by 21cm high
SOLD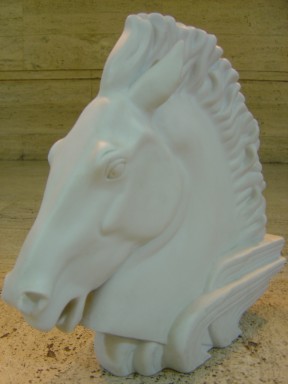 An Amazing Stylized Horses Head
SOLD
Patinated Spelter Panther 32cm long by 14cm high SOLD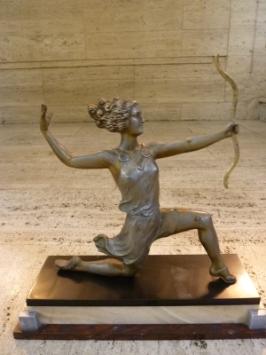 Spelter Diana 34cm High
French 1930's SOLD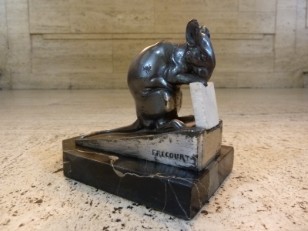 Mouse by Frecourt. A playful sculpture of silvered spelter on a marble base. The cheese is marble. 10cm high. £SOLD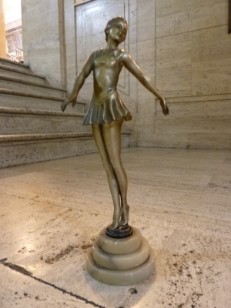 Spelter Figurine 1930's SOLD
English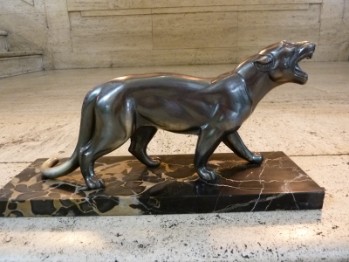 Spelter Art Deco Stylised Panther
35cm long by 16cm high
SOLD
Bathing Venus 26cm high SOLD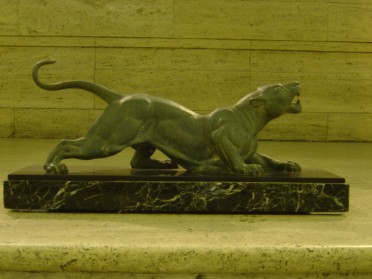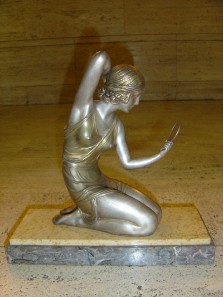 A Spelter Study by Chiparus SOLD